Celebrating our incredible midwives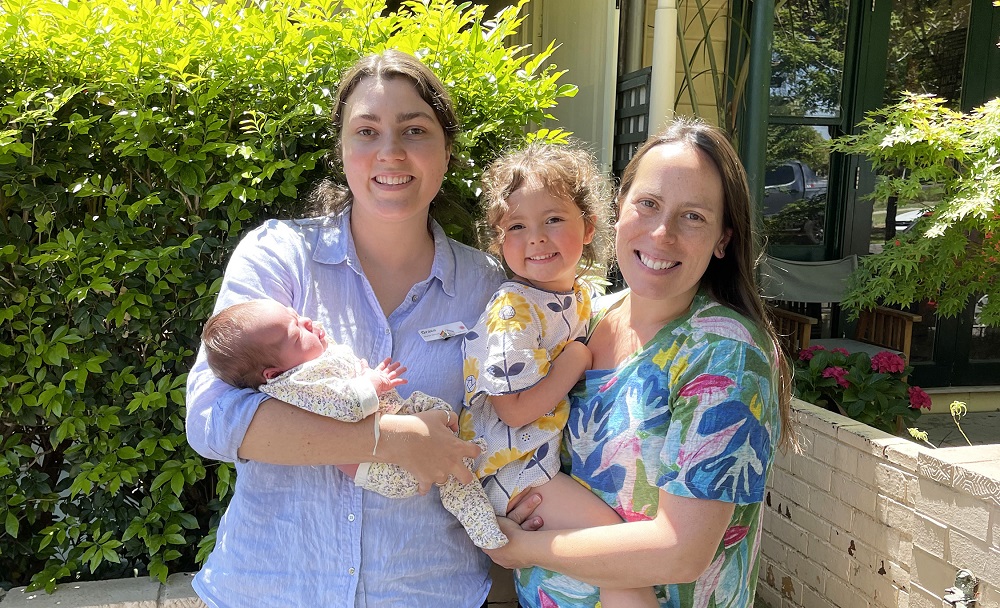 4 May 2022 | Staff
This International Day of the Midwife, two of the Women's incredible midwives reflect on what's changed in midwifery over the past 100 years – and some things that will never change.
There's a look that midwives get when you ask them about their first birth, a sparkle in the eye that says, "If you know, you know". It's something that they can't quite pinpoint, but the word most often used to describe it is "special".
"There's nothing like being at a birth, assisting a woman to bring a baby into the world. It's really special," said Women's Clinical Midwifery Consultant Karen Moffat.
Karen fell in love with midwifery when she trained in Scotland in the early 1980s. Since then she has delivered thousands of babies and gone on to provide education to thousands of midwives, including at the Women's where she has been instrumental in projects training midwives in everything from foetal monitoring, to midwife care at home, enhanced recovery after caesarean section, and water birth.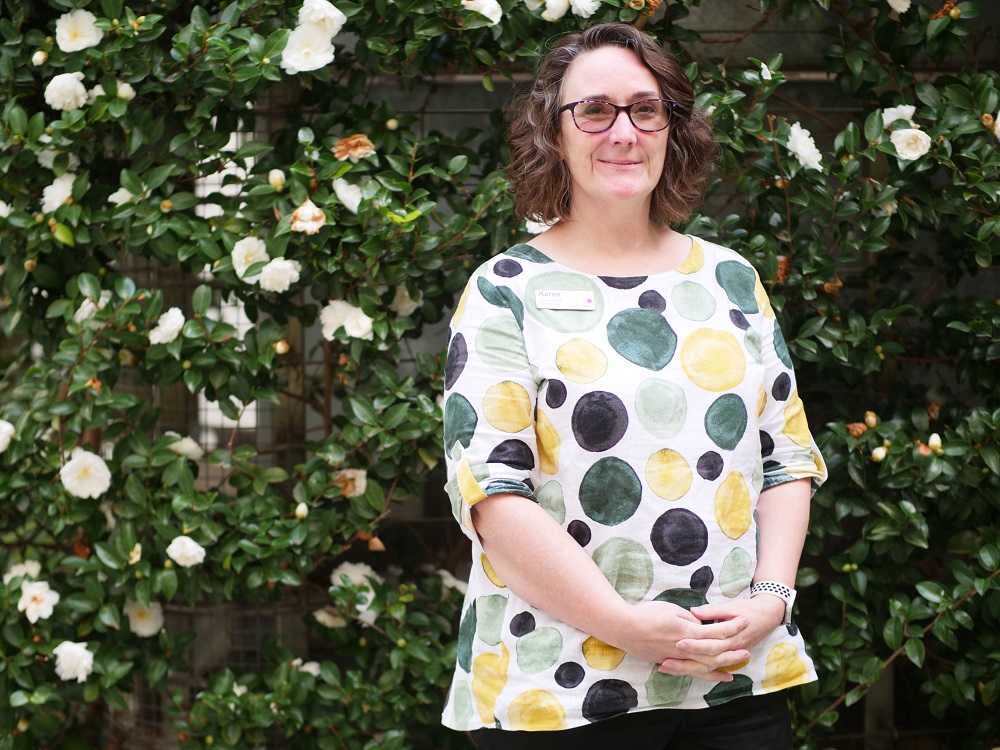 100 years of progress
The breadth of skills a typical midwife has today is one of the major changes Karen has seen as she reflects on the theme of this year's International Day of the Midwife. While the skill of folding a reusable nappy six different ways may have been lost, many clinical skills once considered specialised, such as water birth, have become a core skill for today's midwife.
"In 2006, my colleague Maxine and I introduced clinical skills workshops at the Women's to train midwives in specialised skills and over time these have become part of our normal training program," she said.
"That's what I really enjoy about my work – finding creative ways to pass on those skills to the next generation of midwives, and finding resources to make it easier and better for them to provide care to women."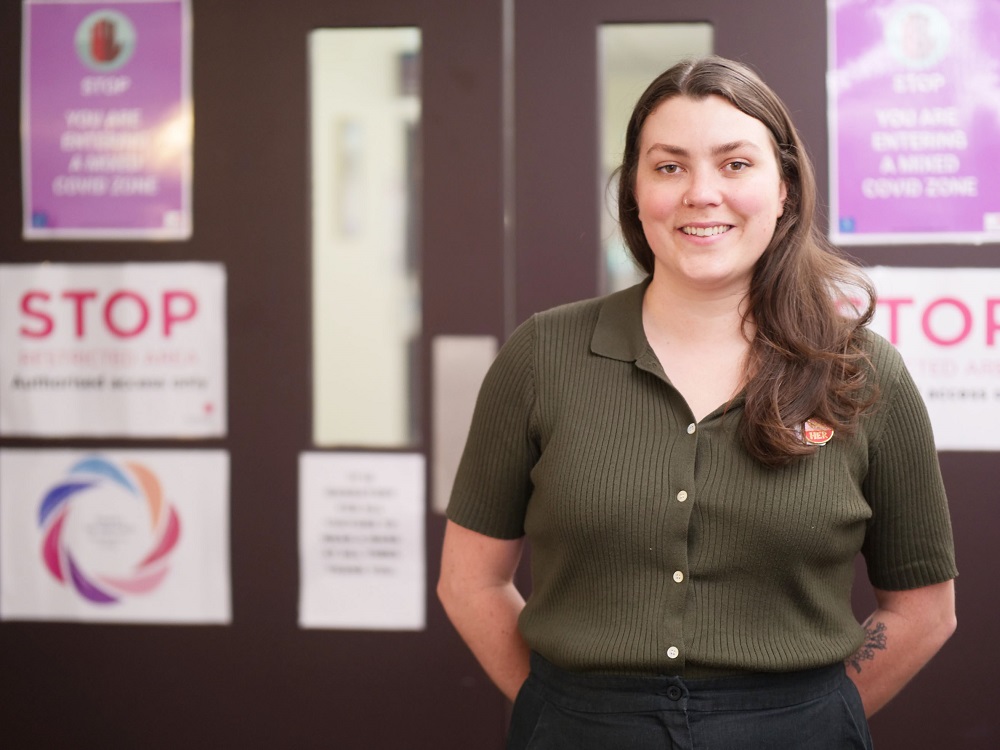 The next generation of midwives
Grace Hooper is one of those next-gen midwives. It was the Women's long history of midwifery and providing ongoing education and training that drew her to move from Perth to Melbourne to complete her post-graduate training and take on a full-time position here.
"The Women's is a big, tertiary hospital with lots of opportunity for growth in the role," she said.
"I rented a house just down the road in Parkville and said, 'this is where I want to work'."
As a caseload midwife, Grace provides care to about 45 women a year as part of the Women's midwifery-led Cosmos program.
She loves to be able to provide continuity of care to women, from their first hospital visit right through to postnatal care and even second and third children. She's hopeful the caseload model of care will continue to grow and expand over the next 100 years.
"Seeing families who return for their second babies is probably the best part of my job," Grace says.
"One of my colleagues and I supported someone who had their first baby with us, and then we both came to her second birth. That was really special."
It's the camaraderie between midwives that Grace believes has stayed the same over the last 100 years.
"I work with two other midwives and they're so beautiful and really, really helpful. I think that kind of culture, and how helpful we are to each other, is what makes what we do so special."