Continuity of care a huge boost for First Nations mothers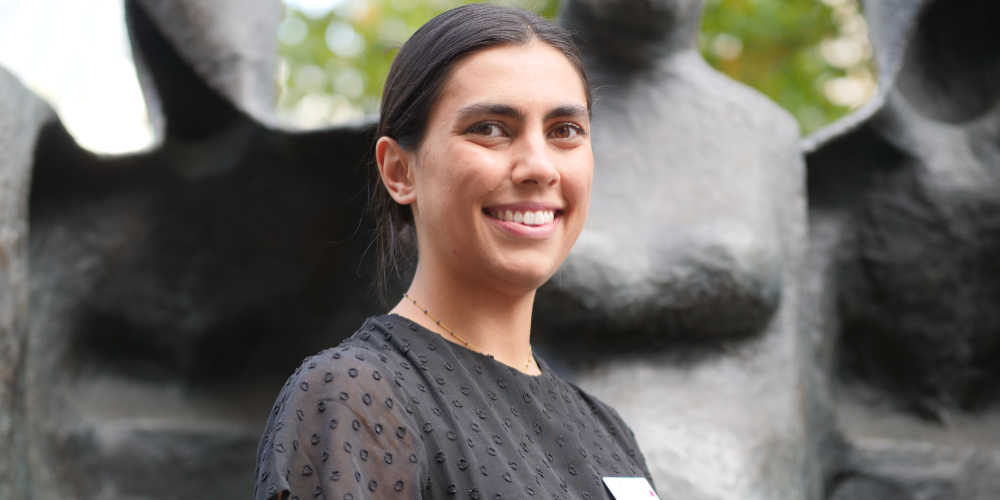 6 May 2022 | Reconciliation
The Royal Women's Hospital's Baggarrook midwifery care is helping to close the gap in mortality and birth complications for First Nations mothers. The program has been put in the spotlight by a new La Trobe University study.
New research has found that accessibility of personalised midwifery care greatly increases the participation rates of First Nations mothers.
The Women's took part in the La Trobe study alongside two other Melbourne public hospitals.

The First Nations women who enrolled in the study all experienced a culturally responsive model of 'continuity of care'. They saw a primary midwife trained in cultural safety throughout pregnancy, labour, birth, and the early postnatal period.

Previous studies have found that women who receive this continuity of care are less likely to experience either preterm birth or stillbirth, and have higher satisfaction rates and a better experience of labour and birth.

The study's model of midwife-led care was undertaken in partnership with the Victorian Aboriginal Community Controlled Health Organisation.

About 90% of First Nations women offered the new model chose to take part, and over 700 First Nations women received continuity of care during the entire study, between 2017 and 2020.

Prior to this research, only 34 First Nations women had taken part in this kind of care across the three public hospitals. This is in contrast to the 4,800 non-First Nations women who got primary midwife care in that time.
Della Forster, the Women's Professor of Midwifery, co-led the study. She is calling for a national push for all First Nations women to receive continuity of midwife care.

"We know that women who have midwife-led continuity have better clinical outcomes, and report being satisfied with their care, and more likely to feel safe, informed, supported and that their concerns are taken seriously," Professor Forster said.

"The enormous uptake by First Nations women in our study is likely to result in similar positive health outcomes for both mothers and babies and should be offered to all First Nations women."

Baggarrook Caseload Midwife Evelyn Burns, a Kuku Djungan woman (pictured above), says that breaking down barriers is a critical part of improving outcomes for First Nations women.

"Culturally safe, holistic midwifery makes all the difference for indigenous mothers. Part of this is understanding how past injustices still affect patients now, and how previous generations were treated at hospitals," she said.

"Some First Nations women may be looking after their siblings or multiple other children at home, and they can't attend scans or doctors' appointments – flexibility is so important in this space."
Professor Forster believes additional funding in First Nations midwifery would have a substantial impact.

"We would like to see government support for the expansion of this model, as it will make a significant difference in health outcomes for both mothers and babies."
Additional information
La Trobe's Baggarrook Paper has been published in the Lancet's e-clinical medicine online journal.
"Baggarrook" means "woman" in the Woiwurrong language of the Wurundjeri People.
The Royal Women's Hospital is currently recruiting for our Baggarrook Caseload Team. Read more about this opportunity on Mercury eRecruit or Seek.