Families take centre-stage on World Prematurity Day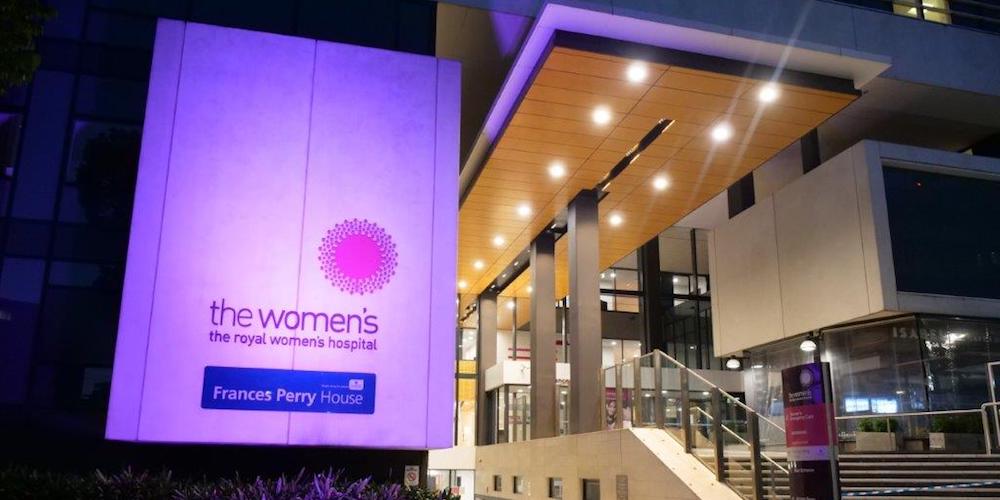 18 November 2020 |
The Royal Women's Hospital marked World Prematurity Day in a big way this year by lighting up the hospital in Parkville and sharing stories of current and former patients impacted by premature birth.
One in 10 babies are born premature around the world and - while researchers at the Women's and internationally look at ways to prevent it - preterm birth is the leading cause of death in newborn babies.
The Women's also held a public webinar led by Head of the Women's Pregnancy Research Centre, Professor Shaun Brennecke AO. Leading international and Australian researchers shared updates on key research in prematurity and the webinar was attended by nearly 300 people.
"Although our neonatal colleagues have made great advances in improving the care of premature infants in recent times, we as obstetricians have made more modest steps in improving the prediction and prevention of preterm birth," said Professor Brennecke.
"With preterm birth rates remaining at about 10 per cent of all births throughout the world, it's important we stay in touch with the latest research, clinical information and hear about people's lived experience. I was pleased to see that webinar participants from as far as Europe and the Middle East were able to benefit from our webinar."
Hinewai Matthews, currently a patient in the Women's Neonatal Intensive Care Unit, was featured on the Women's social media channels yesterday to raise awareness of the impact of prematurity.
Former NICU patients also featured; twins Joel and Tyler, born at 31 weeks' gestation and now approaching their third birthday; as well as Frankie Rose, who has just celebrated her 10th birthday and was born at 25 weeks' gestation.
Professor Jeanie Cheong is a neonatologist working with families in the Women's NICU and she co-chaired the World Prematurity Day webinar.
"The Women's sees more than 2,000 babies every year in its NICU, the vast majority are babies who have come too early and who need specialist, and sometimes intensive care for weeks or sometimes months to survive outside of their mother's womb," said Professor Cheong.
"It is reassuring for clinicians and the families we provide care for that the Women's is so invested in research to improve pregnancy care and newborn medicine – and the health outcomes of women and babies. And this only happens because we have women and families who are willing to take part in this research."