Frances Perry House turns 50!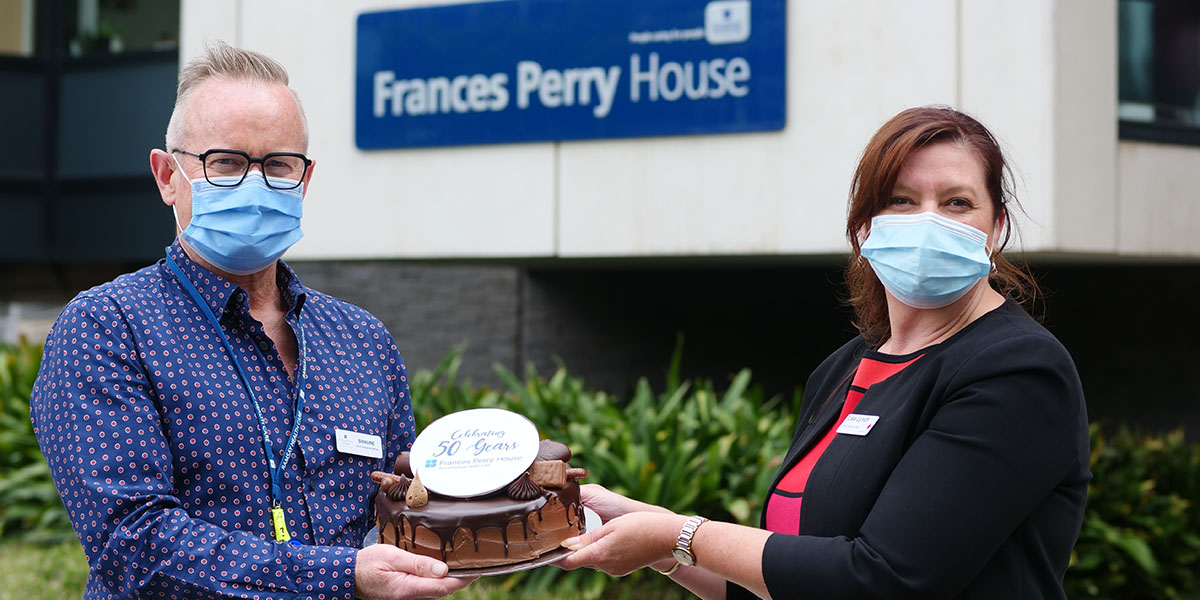 2 November 2020 |
Today marks the 50th anniversary of Frances Perry House.
Opened on 2 November 1970 as the private wing of the Royal Women's Hospital, more than 65,000 babies were born at Frances Perry House until 1997 – when it was fully privatised.
In total, more than 150,000 babies have been born at Frances Perry House since it was first established and thousands of women have received care for gynaecological conditions, cancer and breast and reconstructive surgery over the decades.
Today, Frances Perry House is owned and operated by Ramsay Health Care and occupies the top two floors of the Women's in Parkville.
"It's a wonderful opportunity to reflect on the rich history of our hospital," Dr Sue Matthews, CEO of the Women's, said of the milestone birthday.
"The need for a private wing at the Women's initially came about because there was a growing number of women who didn't qualify for a public bed – this was before universal health care was introduced – and there was a shortage of private maternity beds."
After a major redevelopment of the hospital's site in Carlton, Frances Perry House opened on floors 10, 11 and 12 of the 3AW Community Service Board Block on Swanston Street. More than 2000 people attended the opening ceremony for the new hospital in 1972.
"More than one-third of all babies delivered at the Women's between 1970 and 1997 were born at Frances Perry House," Dr Matthews said.
"We're thrilled to continue our close links to Frances Perry House to this day. We share many world-class specialist doctors and also provide tertiary-level care to patients of Frances Perry House when required."
Shaune Gillespie, CEO of Frances Perry House, said: "We are very proud to be carrying on the 50 year tradition of providing the best experience for our families and continuing a strong partnership with the Women's."
Cath Jamieson, Associate Unit Manager of the Women's Birth Centre, recalls working at both Frances Perry House and the Women's as a trainee midwife in the late 1980s.
"Doctors, nurses and midwives would work across both, providing care to public and private patients," she recalled.
"There wasn't much difference back then – although apparently the meals at Frances Perry House were nicer."
Carmen Puli can attest to that. She was the first private maternity patient to birth at Frances Perry House when it opened. She and son David (picture below) returned to the hospital last week to mark the anniversary.
"David was due on 24 October but thankfully he was late because Frances Perry was not finished by my due date. On 4 November I was admitted and I remember walking in and there were nurses waiting for patients. The care was amazing," she recalled.
After a 32-hour labour, David was born on 6 November.
"There were only four of us on the ward for the first seven days so we were totally spoiled. We were all about the same age and we just chatted and read magazines and rested – it was lovely. And the food was amazing, like a top restaurant!"
After 10 days, Mrs Puli and her first baby were able to go home. She was so impressed she had her second son there in 1974 and David's two children were also born at Frances Perry House.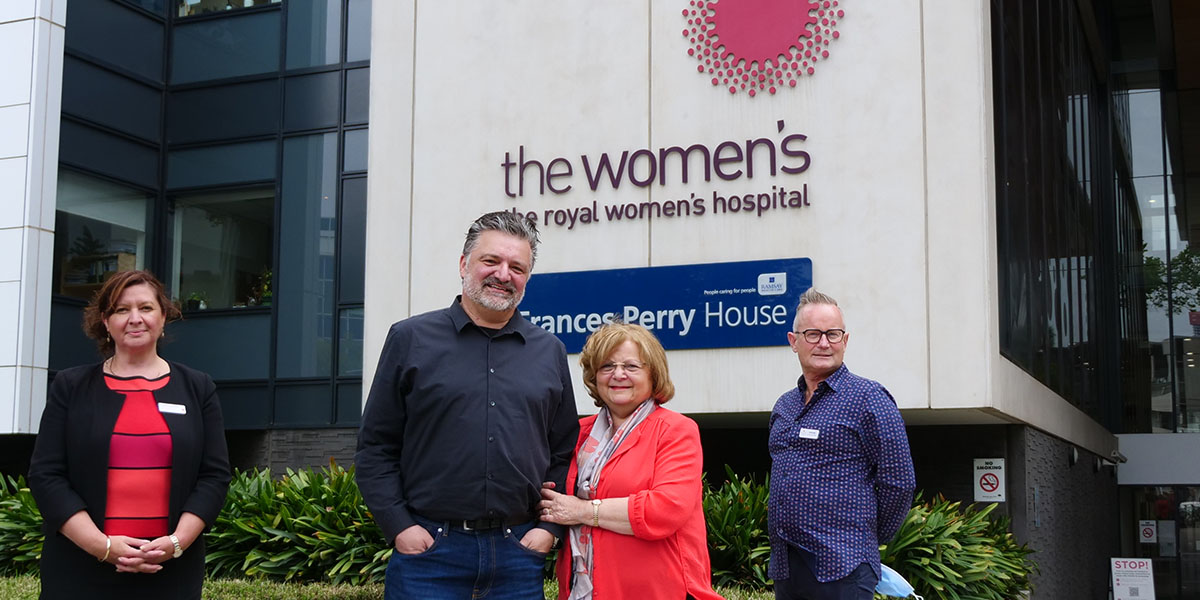 Frances Perry was the wife of the first Anglican Bishop of Melbourne. She helped to establish the 'Melbourne Lying-In Hospital and Infirmary for Diseases of Women and Children' in 1856 with a committee of women and two doctors, Dr Richard Tracy and Dr John Maund. She remained President of the all-female Committee of Management until 1876, when she returned to England after her husband's retirement.