Healing country and healing health this NAIDOC Week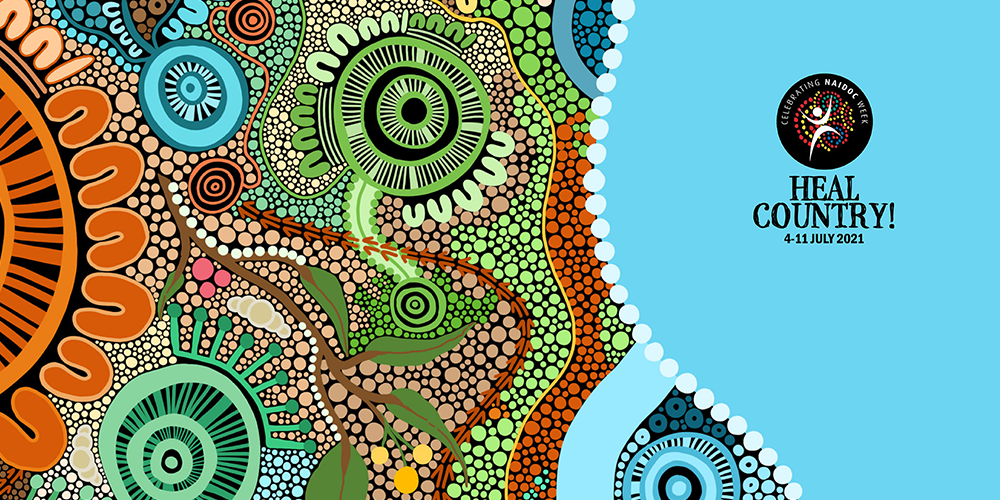 7 July 2021 |
The Royal Women's Hospital has celebrated NAIDOC Week with a special webinar for its staff exploring this year's theme – Heal Country!
The panel included the Women's Aboriginal Health Liaison Officer Aunty Gina Bundle, Woiwurrung language specialist Mandy Nicholson, and the Women's Chief Operating Officer Lisa Lynch.
This year's NAIDOC Week theme calls for all of us to continue to seek greater protections for the lands, waters, sacred sites and cultural heritage of First Nations peoples from exploitation, desecration, and destruction.
"Hopefully that's one of the messages that NAIDOC will carry for all the people of Australia, not just for this week but for always, that we need to take care of the country and heal it," said Aunty Gina, a proud Yuin/Monaro woman.
"It is the land that builds us and keeps us nourished… It's actually the one thing that holds us all, no matter where we come from. We all have a duty to look after it."
Mandy, a Wurundjeri, Dja Dja Wurrung and Ngurai Illam Wurrung woman, said NAIDOC Week was a special time for all Australians.
"It really highlights the importance of Aboriginal culture and makes Australia on a wider scale understand Aboriginal people are still here. Our culture is still alive. Our languages are still spoken. It doesn't just enrich us as First Nations people it enriches the whole country," she said.
"What 'Heal Country' means to me is healing of your mind, your spirit, your soul and connecting that to country as the same entity… When country is sick, you're sick. When our communities aren't well, country's not well."
Lisa, the Executive Sponsor of the Women's recently completed Reflect Reconciliation Action Plan, said understanding cultural knowledge and beliefs was vital to providing culturally safe healthcare.
"Cultural traditions, beliefs and connection to Country are fundamental to the health and wellbeing of Aboriginal and Torres Strait Islander peoples," she said.
"We are committed to listening, learning and exploring new ways to empower, support and care for Aboriginal and Torres Strait Islander women and families."
To find out more about NAIDOC Week and how to get involved, visit www.naidoc.org.au
Watch Aunty Gina's NADIC Week Story Time.