How Baggarrook is closing the gap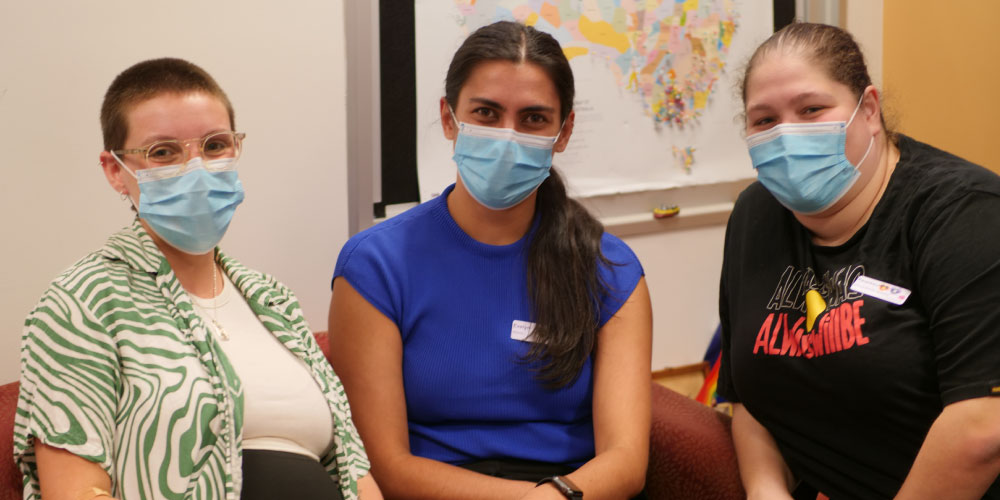 16 March 2023 | Pregnancy | Reconciliation | Staff
Baggarrook is more than just a midwifery program – it's a community. This National Close the Gap Day (16 March 2023) the Women's Baggarrook midwives share how they're improving outcomes for Indigenous families.
There's a map on the wall of the Women's Badjurr-Bulok Wilam service that is dotted with pins. Each one represents the mob of an Aboriginal or Torres Strait Islander baby born via the hospital's Baggarrook midwifery program.
The pins are spread as far as Torres Strait, throughout Arnhem Land and down through central Australia. In some places, like Wurundjeri country where the Women's stands, there is no room for new pins because it's full.
What's incredible about this map is that it shows the far-reaching impact the Baggarrook program has had since it started in March 2017. Each pin represents a family that has had culturally sensitive, one-to-one midwifery care during their pregnancy, birthing and postpartum experience.
"As a Kuku Djungan woman, it's important for me to give back to my community. I can do this by helping to start Aboriginal babies' lives in the best way and setting their parents up to make their transition to parenthood as easy as possible," says Evelyn Burns, one of four Baggarrook midwives at the Women's.
"Alongside Aunty Gina Bundle and Cinnamon-Bliss Henry, the Women's Aboriginal Liaison Officers, we've been able to build a community of the Aboriginal and Torres Strait Islander people who come to the hospital. It's important in Aboriginal culture to feel supported and that you're not alone, and that's what we're doing.
"We know it's working because people are coming back to have their second and third babies with us."
Support of familiar midwives means everything
Wakka Wakka person Frankie Adams knows first-hand how important this support is.
They are due to have their baby at the Women's in June 2023 and have felt held by the Baggarrook and Badjurr-Bulok Wilam team throughout their journey. The little things that their midwife Alex does, like making sure they have eaten and attending ultrasound appointments with them if they feel anxious, make a huge difference, Frankie says.
"Knowing that the person who delivers my baby will be a familiar face and not having to tell my story at every appointment makes me feel better about coming to hospital. I feel like a person, not just a patient."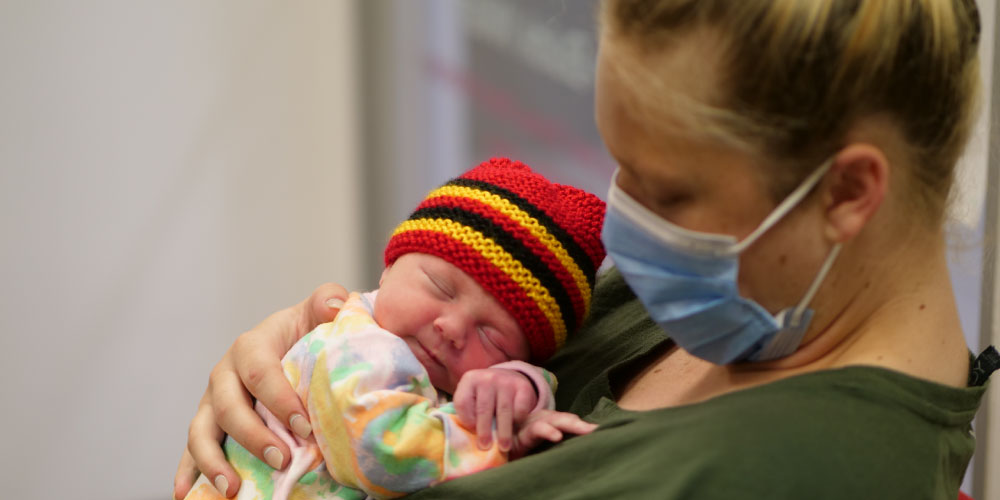 Families come from all over Australia to give birth at the Women's, and Baggarrook midwives are ensuring they feel culturally safe.
Bringing culturally safe practices into the hospital setting
While Frankie lives in Naarm, other families travel a long way to access the Women's services. Often this is because their baby will require special care through the Royal Children's Hospital once they're born. The Baggarrook midwives work with the Aboriginal Liaison Officers to keep families on-country with local midwifery care during pregnancy, and then help the families to relocate to Melbourne from about 36 weeks' gestation.
"It's hard for the families we have from up north. Many often speak traditional languages and don't speak much English, and they're off-country, which goes against their birthing practices. A lot of them might have also had negative experiences with hospitals in the past," Baggarook midwife Paras Loupis explains.
"There are different cultural practices depending on where you're from. We make sure we find out what those are and bring culturally safe, on-country birthing practices into the hospital setting, which is pretty special.
"We're also aware that people of different cultures have different trauma histories and different barriers to care. We find out what those barriers are and what each person needs as an individual. By doing so, we create a safe space for them.
"That, to me, is the biggest difference that we're making through Baggarrook. That's how we are closing the gap."
Additional information
Baggarrook was developed in partnership with La Trobe University and three other Victorian public hospitals to address differences in health outcomes for Aboriginal mothers and babies, including issues such as preterm birth, pregnancy loss, low birthweight and special care nursery admissions.
Professor of Midwifery and Maternity Services Research at the Women's, Dr Della Forster, says the Baggarook model has improved outcomes for Aboriginal and Torres Strait Islander women and babies and is helping to close the health gap between First Nations and non-First Nations mothers and babies.