"I can't stress enough the importance of mammograms."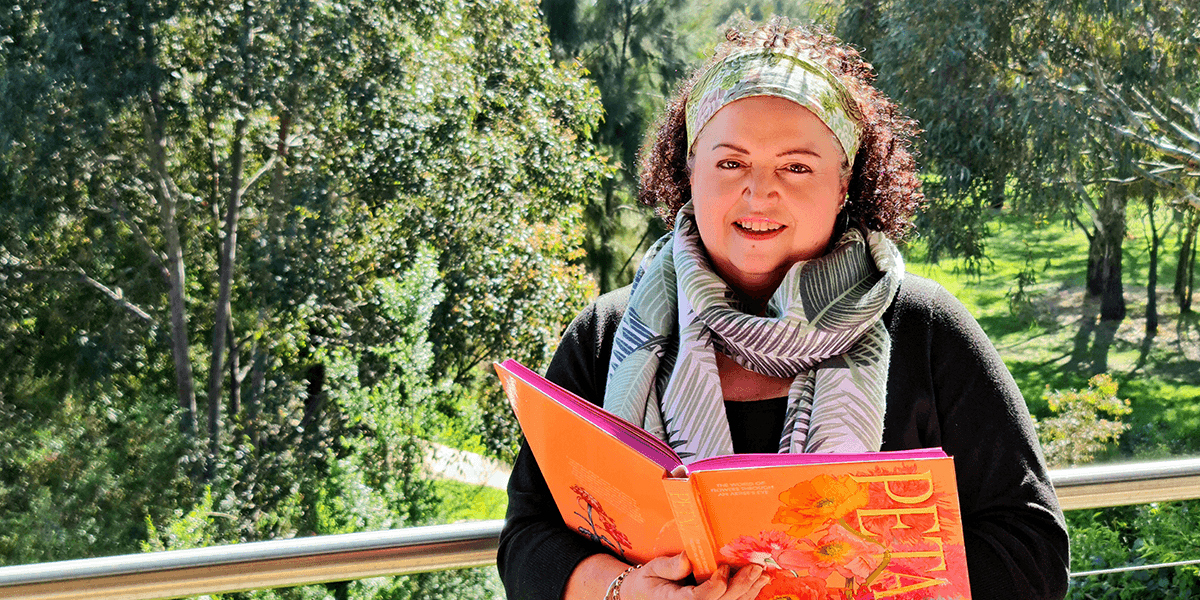 7 October 2021 | Cancer
Anna Rillo was 55 when she was diagnosed with breast cancer in 2018.
"I was having a shower getting ready to go to dinner with a friend and felt a lump in my left armpit. You naturally go straight to the opposite to feel there and there was nothing there. I thought, 'okay this isn't good'," she recalls.
Anna is sharing her story during Breast Cancer Awareness Month to urge people to be vigilant when it comes to their breast health.
Within 10 days of finding the lump, she was at the Royal Women's Hospital meeting with a specialist breast surgeon. The world-class Breast Service at the Women's is part of the Victorian Comprehensive Cancer Centre (VCCC) Breast Tumour Stream working alongside specialist teams at the Royal Melbourne Hospital and Peter MacCallum Cancer Centre.
"They found three tumours – two in my breast, one in my armpit, and they weren't sure how many nodes would be affected."
While the surgeon recommended a mastectomy, Anna opted for chemotherapy first to try and reduce the size of the tumours.
The diagnosis had come at a grief stricken time. Five weeks prior, she had lost her sister-in-law to a brain tumour.
"I don't have kids, I'm not married, but I'm very close to my niece and nephew and having to tell them was the hardest," Anna says.
"My nephew broke down and I remember saying to him, 'Don't cry. I'm all over this, I've done all the research, I'll be fine.'"
Anna commenced chemotherapy in August 2018.
"I actually thought losing my hair would be the worst thing that could happen but it was the eyebrows. I was stunned. With your hair you've got wigs, you've got hats, you can camouflage – but your eyebrows define your face."
She credits the hairdressing service at Peter Mac and the Look Good Feel Better program for helping her to feel more confident during this period.
Following five months of chemotherapy, Anna underwent a lumpectomy to remove the cancerous cells along with a small margin of healthy breast tissue.
"I actually just thought it was all going to be okay, but they couldn't get clear margins. Then it was suggested that I have radiotherapy followed by a mastectomy."
She attended a Breast Reconstruction Awareness (BRA) meeting at the Women's to talk with and learn from those who have undergone a mastectomy and breast reconstruction.
"Hearing from other women who've had exactly the same treatment, it really helps because they've been through it. Some of the women were quite happy for anyone to come up and touch and feel, whether it was their own tissue or an implant, and for some women that's gold in helping them make a decision."
In July 2019, Anna had her left breast removed and reconstructed using tissue from her tummy.
"Not that I'm happy about the cancer but I basically got a tummy tuck and a breast lift from it all," she jokes now.
"I just see myself as incredibly lucky. I was able to get treatment."
Anna now volunteers at BRA meetings to help other women considering breast reconstruction.
She has mammograms every year; something she wished she'd been more vigilant about.
"I hadn't had a mammogram before I was diagnosed. And it wasn't that I didn't think I'm never going to get cancer, but I guess if it's in the family sometimes you're more aware of it," she reflects.
"Now I can't stress enough the importance of mammograms. Just be on top of things. If you have any pain, if anything happens, you just get it checked out. You don't push it to the back of your mind."
Breast cancer is the most common cancer affecting Australian women. In 2021, it is estimated that around 20,000 new cases of breast cancer will be diagnosed in Australian women and men.
Breast screening through BreastScreen Victoria is targeted to women aged 50 to 74 but is also available to women over 40. Women with breast symptoms should see their doctor, who may request a diagnostic mammogram.