Kick-starting a new narrative for older women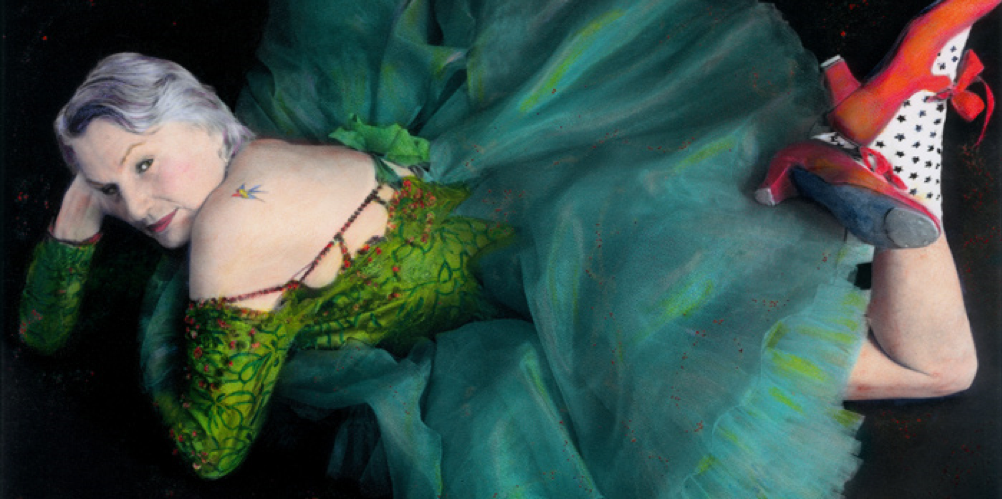 18 March 2021 | Events
A new Melbourne exhibition is celebrating the strength and beauty of older women and challenging negative stereotypes of aging with a varied program of arts and events, including 500 Strong – a montage of images of naked women over the age of 50.
Spearheaded by the Head of the Women's Menopause Services, Professor Martha Hickey, the Flesh After Fifty arts program is entering week three of a six-week run at the Abbotsford Convent.
Professor Hickey, who is also the Women's Director of Gynaecology Research, says that the exhibition has been a huge success with more than 2000 visitors in the first week. The general public, school groups, students and people from all over Victoria are coming to the exhibition - and she says feedback has been 'overwhelmingly positive'.
"When we think of women aging, we often think of what they have lost – their fertility, their energy, their youthful beauty – and not what they have gained. We wanted Flesh After Fifty to change that narrative, and that's exactly what it's doing," said Professor Hickey.
"Older women exist, they are important and they are happy in their lives. And that's something we want to convey to our visitors, as well as older women themselves."
As part of the event program, Professor Hickey will be chairing a panel discussion entitled My Menopause, discussing the challenges that can come from this universal life event for women.
"Menopause can be challenging, including symptoms such as hot flushes, vaginal dryness and sleep disturbance," says Professor Hickey.
"I have been running Menopause Services for nearly 20 years. I know that managing menopause can be challenging for women in the work and home lives. Fortunately, the symptoms are usually transient and there are a growing number of effective treatments for those who need them.
"I'll be speaking with Professor Gavin Jack, who has recently launched a resource hub for supporting menopause in the workplace, and Dr Kate Johnston-Ataata who has been studying early menopause, something that affects around 9% of all women.