Neonatal care pioneer Marie Campbell leaves $100,000 to ovarian cancer research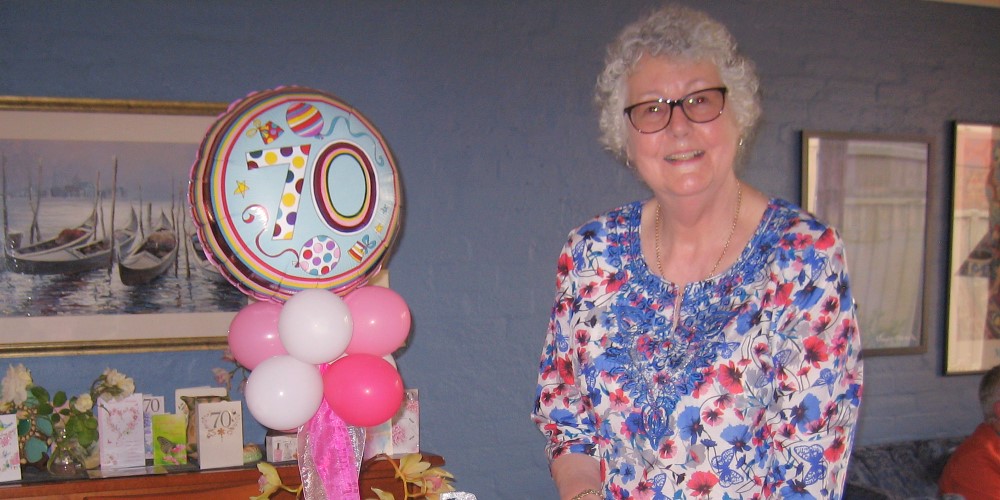 5 April 2023 | Staff | Your impact
We celebrate the life and legacy of the late Marie Campbell, a former staff member and neonatal care pioneer, who has left a $100,000 bequest to ovarian cancer research at the Royal Women's Hospital.
The name Marie Campbell carries significant weight and affection at the Women's, especially among staff in the Newborn Intensive Care Unit (NICU) and Special Care Nursery (SCN).
Her name is synonymous with delivering quality neonatal care, with Marie's leadership the catalyst for major clinical changes during the 1980s, 1990s, and early 2000s.
Marie was born in England in 1947, and completed her training in nursing, midwifery, and special care for babies in 1969 before moving to Australia in 1977.
She began at the Women's in 1979 and held a number of roles, including Charge Nurse, Nurse Unit Manager and Educator, before her retirement in 2008.
Instead of focusing on the number of available staff, Marie discovered that allocating the right number of 'quality care' hours per child was more important in improving the outcomes of preterm or vulnerable babies.
These evidence-based changes to patient ratios followed a time and motion study, and challenged what was considered normal at the time. They are now the basis of all NICU nursing workloads.
Former colleague, and current Nursing Care Manager, Bev O'Sullivan, says this work was game-changing.
"Marie was an inspirational leader, and the specialised care framework she developed remains in place at the Royal Women's Hospital NICU and Special Care Nursery to this day." Bev says.
"She was a nurse with a wicked sense of humour and fun, who ultimately dedicated her life to the quality care of patients and their families."
Bev's comments are mirrored by former Co-Directors of Neonatal Services at the Women's, Neil Roy and Christine Best.
"The busy neonatal unit could be extremely stressful; sometimes tough decisions had to be made. Marie was never flustered and always a steadying influence," Neil says.
"Marie fostered an incredible team spirit and made an enormous contribution to a speciality that was, and is, continually changing," Christine agrees.
Marie Campbell caring for a child in the 1970s
Marie's forward-thinking approach helped the Women's become a leader in the neonatal space and contributed to healthier outcomes for premature babies.
In 2000, she was awarded the Royal Women's Hospital Chairman's Medal for her ground-breaking work.
"Marie was an extraordinary person and professional," lifelong friend Cheryl Harman says.
"[Her] moral compass was very strong, and she chose to remain at the Women's for this reason."
Sadly, Marie passed away in 2022 from ovarian cancer. In one final nod to the hospital she loved, Marie made a provision in her will for $100,000 to be directed to ovarian cancer research at the Women's.
"She had a long battle with ovarian cancer, but she was amazing, I always thought her strength and courage were remarkable," Cheryl says.
"I know that Marie wanted this donation to contribute to the research required to get better outcomes for women diagnosed with ovarian cancer, and she is dearly missed by all of us."
Additional Information
Whether it's finding new treatments or cures through research, supporting innovative programs or providing additional support to women and families during their stay – every donation to the Women's makes an impact.
If you would like to support to the Women's, please visit the
Donation
section of our website.