Neonatal research in the spotlight for Cool Topics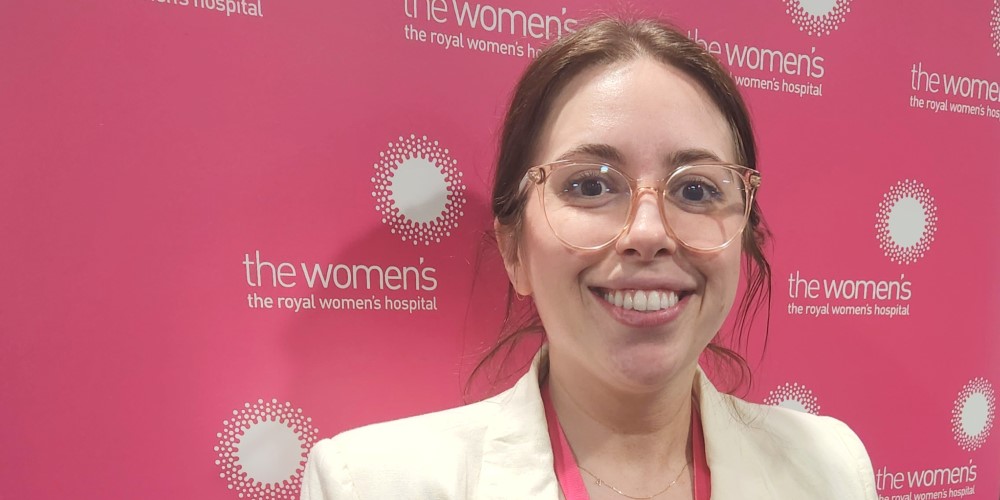 30 November 2022 | Events | Research and clinical trials
Researchers from the Royal Women's Hospital joined leading international experts to share the latest in newborn medicine at the annual Cool Topics conference last week.
From using donated placental cells to treat preterm babies and safely improving breathing outcomes to reducing radiation exposure for newborns, the annual Cool Topics conference showcased the best in neonatal research and clinical practice.
Organised by the Women's Newborn Research Centre, the conference included a presentation about a unique nurse-led trial, headed by Anna Kidman. This research looked at how commonly-used Continuous Positive Airway Pressure (CPAP) can be optimised to help the most vulnerable preterm babies.
Fellow researcher from the Women's, Dr Liz Baker presented her trial, looking at intravenous delivery of human amnion epithelial cells (specialised placenta cells) for infants at high risk of a chronic lung disease - Bronchopulmonary Dysplasia.
Dr Baker hopes to find to find the most effective dose of these cells to help prevent lung problems in preterm babies.
The Women's team also shared other important research including:
Neonatologist Arun Sett detailed how lung ultrasounds could replace traditional x-rays in some scenarios, to help reduce overall radiation exposure for newborns and very preterm babies
Dr Clare Whitehead shared the incredible potential of adaptive platform trials, and how they could replace traditional trials. This innovative method could help researchers in Australia, and globally.
Leading expert Professor Lex Doyle spoke about active delivery of care for preterm babies born on or before 24 weeks' gestation, and how the medical world needs to get better at predicting their outcomes.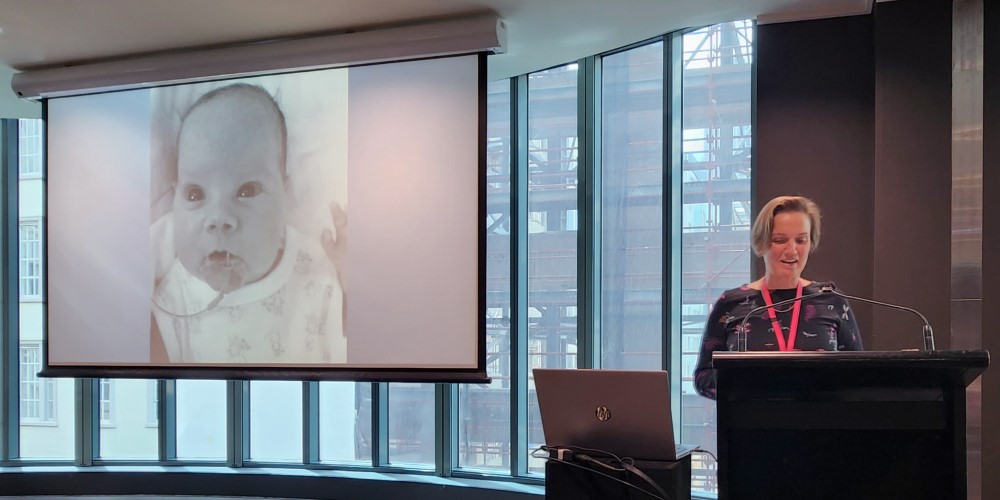 Dr Joyce O'Shea sharing her emotional journey at the Women's
In addition to the Women's researchers, the conference showcased international guests Dr Matt Rysavy from the University of Texas, Professor Bernard Thébaud from Ottawa and Dr Joyce O'Shea from Glasgow.
Dr O'Shea detailed her emotional birthing and NICU experience at the Women's, 11 years on. Australian researchers Dr Patricia Woods, Dr Calum Robers, and Dr Jacqueline Gould also presented important new techniques for safely improving outcomes of our most vulnerable babies.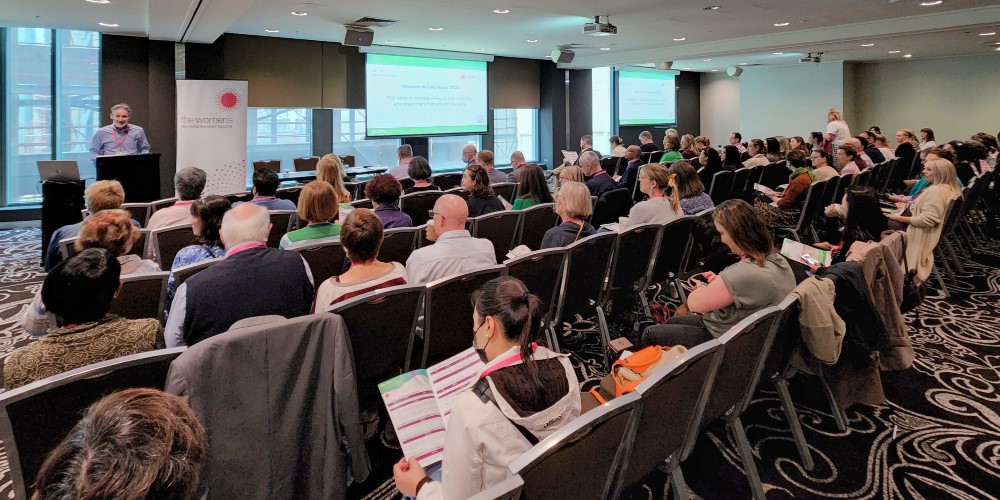 Professor Peter Davis addressing a Cool Topics audience
Head of the Women's Newborn Research Department, Professor Peter Davis, says the Cool Topics conference provided a fantastic variety of speakers, with each addressing a critical area of newborn medicine.
"This is an important event on the neonatal research calendar, and being able to host such incredible local, national, and international talent has been phenomenal," Prof Davis says.
"It's not about us - it's about the babies, and having integrity and passion as researchers.
"We strive to achieve this every day at the Women's, and that makes me especially proud."
Additional information
Cool Topics was launched by the Women's Newborn Research Centre in 2003, with the aim of sharing the latest advances, innovations and research outcomes, to ultimately improve neonatal care.

Cool Topics has grown to include speakers from leading institutes across Australia and around the globe, with more than 250 attendees in 2022.