New associate professors named at the Women's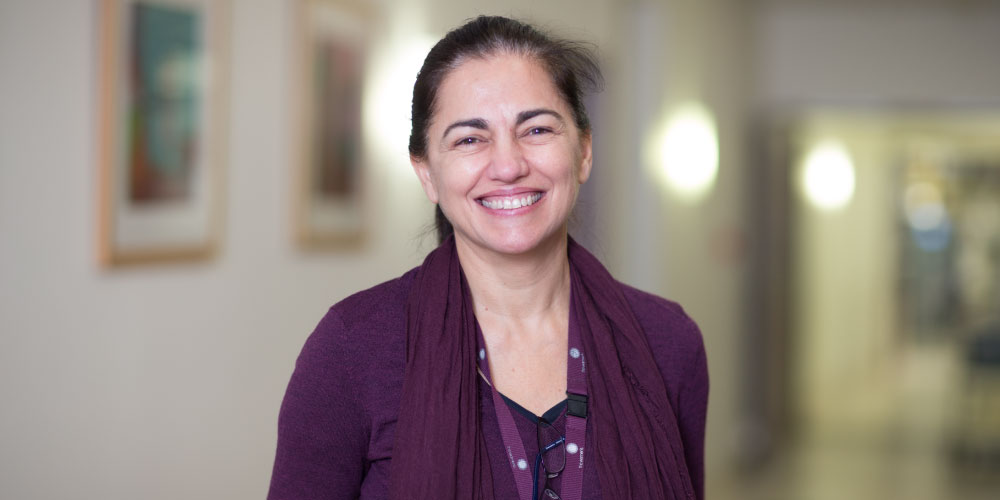 15 September 2022 | Research and clinical trials | Staff
The Royal Women's Hospital congratulates four of our esteemed clinicians who have been appointed clinical associate professors (honorary) by the University of Melbourne.
Head of Obstetrics and Gynaecology at the University of Melbourne Professor Sue Walker AO welcomed the following clinicians as associate professors to the university:
Associate Professor Paddy Moore AM, the Women's head of Early Pregnancy Service and Abortion and Contraception Service
Associate Professor Stefan Kane, the Women's Director of Maternity Services
Associate Professor Marta Thio, consultant neonatologist and newborn researcher
Associate Professor Sheryle Rogerson, neonatal consultant.
Professor Walker says these clinicians are international leaders in their field and it is an honour to have their contributions in teaching, research and clinical practice recognised with these appointments.
"Our honoraries do so much for the university, from teaching our students, supporting our research colleagues, building the bridges between academia and clinical departments, to being the face of national and international clinical leadership for the medical and broader community," she says.
"We are very proud of these wonderful clinical academics and their extraordinary contributions to the field of obstetrics, gynaecology and newborn care."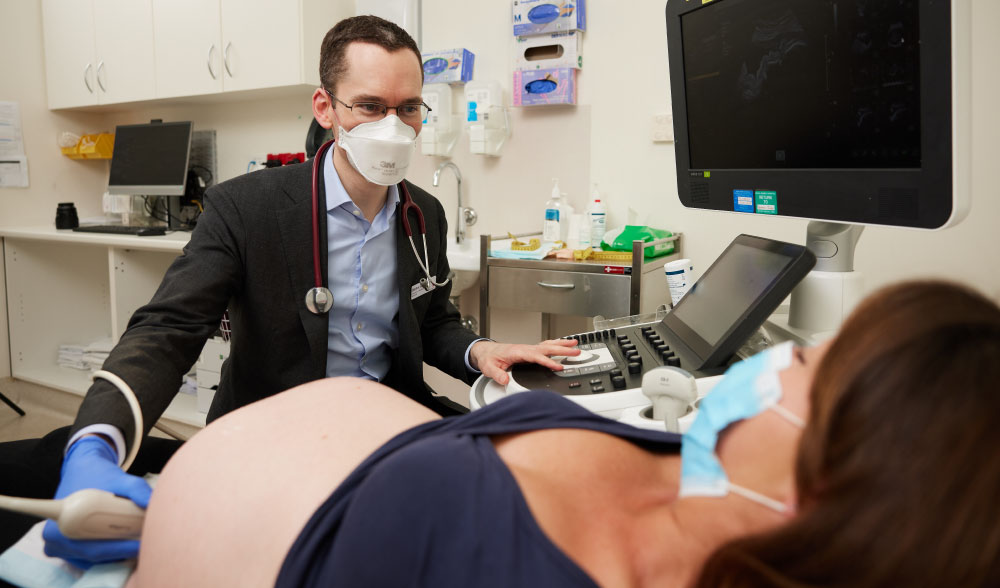 Dr Stefan Kane has a subspecialty certification in maternal fetal medicine and a Diploma in Diagnostic Ultrasound from the Australasian Society for Ultrasound in Medicine.
Outstanding contributions recognised
Associate Professor Paddy Moore AM is acknowledged for her outstanding teaching and training, national leadership, advocacy and clinical service in the areas of paediatric and adolescent gynaecology, early pregnancy care, contraception, reproductive choice, abortion care and bioethics in women's health.
Associate Professor Marta Thio is recognised as a national leader in the area of neonatal resuscitation and neonatal intensive care management of newborns. She has made outstanding contributions in newborn research, as well as in teaching and training.
Professor Walker says Associate Professor Sheryle Rogerson is a stellar contributor to neonatal care as a leading neonatologist and perinatal retrieval specialist. Her focus in research and teaching is the use of cardiac and brain point of care ultrasound in neonatalogy.
Associate Professor Stefan Kane is recognised for his outstanding contributions in perinatal research, teaching and training, leadership and clinical governance, and his widely recognised role as a national leader committed to improving care for all women regardless of their background.
"I'm very driven; not just by the patients and their families that we have the privilege of caring for at the Women's, but by our broader role as leaders in women's health. This is both in research and in our role teaching and partnering with entities such as the University of Melbourne to teach the next generation of health professionals," Associate Professor Kane said.
"The great privilege of working in this setting is that there are so many different aspects to the work that I do – teaching and clinical care, clinical governance and research – to make sure that we are providing consistent exceptional care to everyone, all the time, and to ensure we get the best outcomes possible."