New Chief Executive for the Women's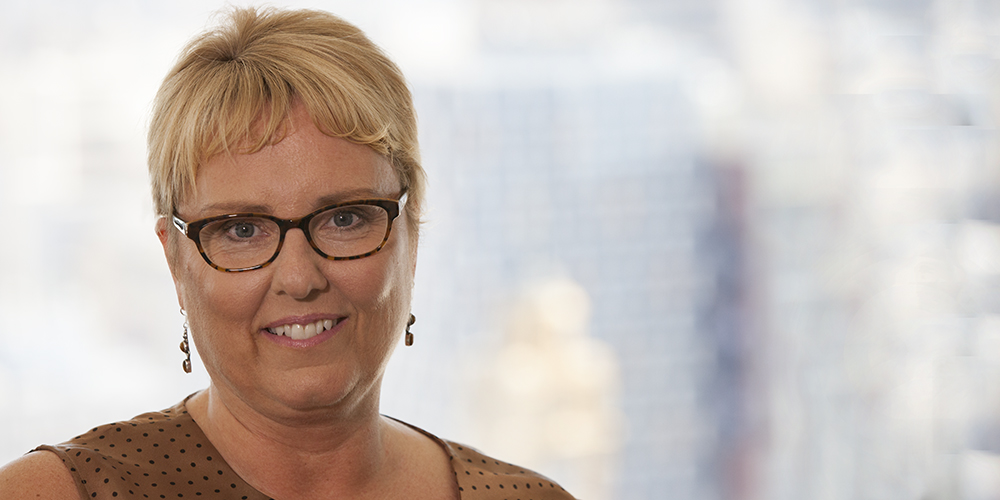 11 December 2013 | Events
Susan (Sue) Matthews, RN BA MHScN DPH Wharton Fellow, is the new Chief Executive of the Royal Women's Hospital.
Formerly the interim President and CEO of the Niagara Health System (NHS) in Ontario, Dr Matthews commenced in the Women's role on February 17, 2014.
Dr Matthews held the position of interim President and CEO of the NHS since January 2011. Prior to that, she was Executive Vice President, Clinical Operations and Chief Nursing Executive for two years. The NHS is Ontario's largest, multi-site hospital corporation. It has six hospitals serving 434,000 residents across the 12 municipalities that make up Niagara region.
Dr Matthews has held positions as Ontario Vice President, Operations and Chief of Practice, as well as National Executive Director of Disease Management for the Victorian Order of Nurses (VON), and as Provincial Chief Nursing Officer with the Ontario Ministry of Health and Long-Term Care. She has advised Ontario's Premier, Minister for Health and government on nursing and health system issues, and provided strategic leadership and advice on health system transformation. She has also fostered partnerships and collaboration between government, nursing and other stakeholders.
Dr Matthews holds a Doctor of Public Health degree along with a Master's in Health Science Nursing degree from Charles Sturt University. In addition, she has a Bachelor of Liberal Arts in Health Studies degree from York University and a Diploma in Nursing from Ryerson Polytechnic University. Dr Matthews is a Fellow of the Wharton School of Business in Philadelphia. She is also a Clinical Associate Professor at McMaster University, an Assistant Professor at the University of Toronto and an Adjunct Professor Faculty of Health Services Management at Charles Sturt and Trent Universities. Dr Matthews is an active researcher in the area of health services.
Dr Matthews has received numerous awards in recognition of her work, including: the Registered Nurses' Association of Ontario Leadership Award in Nursing Administration (2002); York Region's "In Celebration of Women" Award (2003); being named as one of Canada's top 100 most powerful women by the Women's Executive Network (2004); the Registered Practical Nurses Association's President's Award (2005); and the Canadian Nurses Association Centennial Award (2008). Most recently, Dr Matthews was awarded the 2011 Margret Comack Award of Excellence in Nursing Leadership, which acknowledges the outstanding leadership of an individual nurse in a senior leadership position in Ontario.
Dr Matthews' clinical practice and leadership roles in women's health include Registered Nurse - Sexual Assault Crisis Centre (Scarborough Grace General Hospital), Manager Gynaecology (Scarborough General Hospital), Director Women's and Babies (Northumberland Health Care Corporation), and Vice President Women's and Babies Programmes (Southlake Regional Health Centre).