New test predicts potentially deadly preeclampsia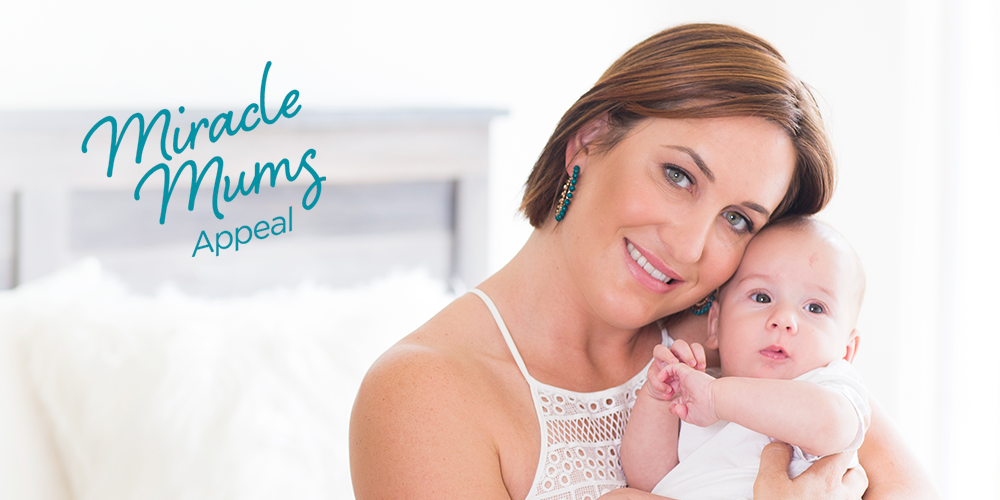 3 May 2018 | Fundraising | Pregnancy | Research and clinical trials
The Royal Women's Hospital has become the first Australian hospital to introduce a new blood test to help predict who will and will not develop the potentially deadly pregnancy condition preeclampsia.
It comes after the hospital's Director of Pregnancy Research, Professor Shaun Brennecke, led the Australian arm of an international study trialling the new test, finding it could predict the likelihood or not of women developing preeclampsia in the following four weeks.
Women who have experienced preeclampsia in a previous pregnancy or who have symptoms or signs of the condition are being given the test, called preeclampsia ratio test (PERT).
Preeclampsia is the most common serious medical disorder in pregnancy across the world and can be life-threatening for both mother and babies. About one in 20 pregnant women experience preeclampsia, which leads to dangerously high blood pressure in a pregnant woman and can involve her kidneys, liver, brain and other organ systems.
"This new test is a long awaited and very important step forward," Professor Brennecke said. "Not only does this new test help diagnose preeclampsia, but even more importantly, it also helps predict who will and who will not develop preeclampsia, including those without clear symptoms or signs, over the following month.
"Currently, the only way to cure preeclampsia is to end the pregnancy by delivering the baby, even if the pregnancy is still many weeks from full term, in which case such prematurity can have significant implications for the long term health of the baby."
"This test allows clinicians to understand the severity of the preeclampsia and to decide the best time to deliver the baby."
.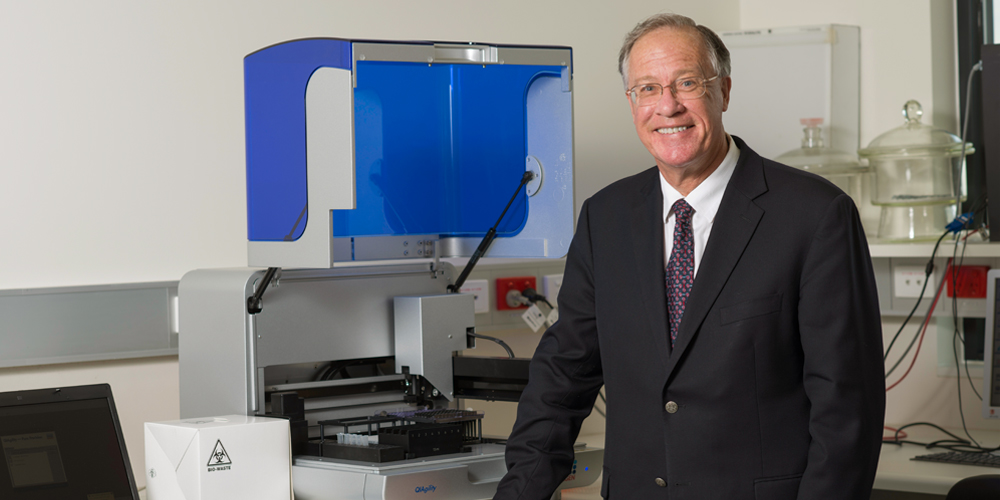 The announcement comes during the Women's Miracle Mums Appeal with funds raised going towards research into preventing problems in pregnancy and helping preterm babies.
Prof Brennecke said using PERT at the Women's has shown two thirds of women with symptoms or signs suggestive of possible preeclampsia will test negative for the condition, which brings significant relief for all concerned.
"In the past, we admitted women to hospital for monitoring if we suspected they had preeclampsia. Now we can reassure the women who test negative that they are very unlikely to develop the condition in the next four weeks."
"This significantly reduces anxiety, especially for women who have experienced preeclampsia in the past and therefore are at much higher risk of developing it again. It also allows us to focus our health resources on those at high risk for preeclampsia."
Women with risk factors for preeclampsia are prescribed low dose aspirin from 12 weeks of their pregnancy, which significantly reduces the risk of developing preeclampsia later in the pregnancy, but it is not an effective treatment once preeclampsia is present.
The new test establishes a high and low result based on the measurement of two proteins, which are released from the placenta in abnormal amounts in pregnant women destined to develop preeclampsia. Those with a very low risk of developing preeclampsia will show a low level of these proteins, and those with a high level will be much more likely to develop preeclampsia.
Laboratory Services staff at the Royal Children's Hospital worked with Prof Brennecke to support the introduction of the test.
Hannah Torres developed preeclampsia in the late stages of her pregnancy with son Mateo.
"I had felt sick for a few days but I just thought, 'well I'm pregnant, this is what can happen'," Mrs Torres said.
After delivering Mateo, Mrs Torres became severely unwell as a result of the preeclampsia and spent a week in critical care. "I didn't realise until afterwards just how serious it was and what complications it can cause," she said.
"Knowing that for future pregnancies I can have a test to tell me if I'm at risk of developing it again, I think that's wonderful."
Please give generously so Professor Brennecke and his team can continue their vital research looking at treatments for preeclampsia by donating now.
About preeclampsia
The cause of preeclampsia is unknown. Women at higher risk include those:
having their first baby
with a history of preeclampsia in a previous pregnancy
with a family history of preeclampsia or high blood pressure
who are under age 20 and over age 40
who are having twins or multiples
with high blood pressure before pregnancy
with kidney disease before pregnancy
with diabetes
who have a body mass index (BMI) over 30
If left untreated, preeclampsia can lead in the mother to liver or kidney failure, seizures, stroke and death. For the baby, preeclampsia can affect the placenta and decrease the fetal supply of oxygen and food, leading to slower growth in the womb, a low birth weight, premature birth and in some cases, death.
Accessing the test
The test is currently available to patients at the Royal Women's Hospital and the blood samples are analysed by pathology services at the Royal Children's Hospital.
Patients interested in accessing the test should discuss it with their obstetrician.
Clinicians wishing to refer samples for testing can contact the Biochemistry Department, Laboratory Services at the Royal Children's Hospital.