Rachael's experience with 'Pigeon Pair' premmies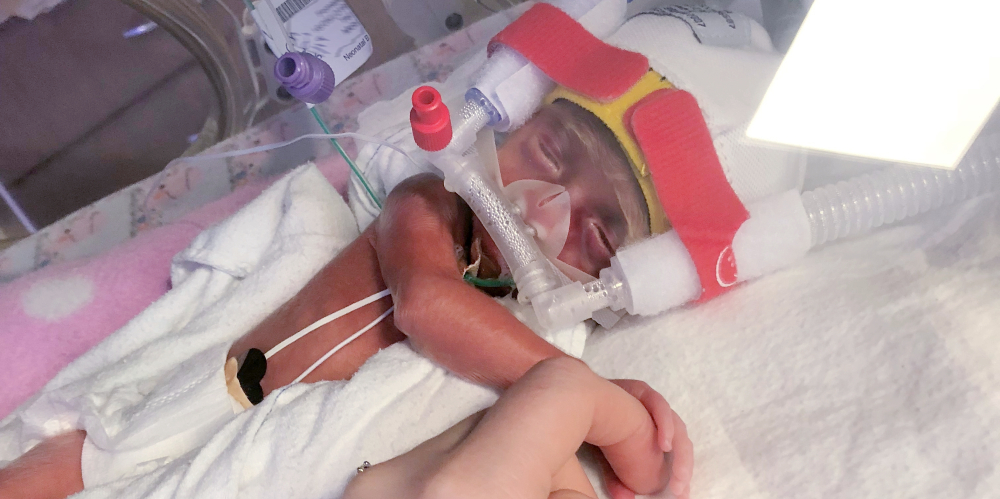 14 November 2022 | NICU
Siblings Ivy and Hunter were born at the Women's, just over one year apart. We are celebrating their journey – and their mother Rachael's experience – as part of Neonatal Intensive Care Units (NICU) Awareness Month.
In May 2019, Rachael was 27 weeks into her first pregnancy when she knew something wasn't quite right.

She started to feel contraction-like pain while at work, and headed to Ballarat Base Hospital to check that everything was alright. Because of Rachael's early labour, and the need for more specialised care, she was referred to the Women's.

Around 36 hours later Ivy was born. She was taken into the care of the Women's NICU.
"It was a lot to take in, especially when you're a first-time parent," Rachael says.
"Ivy had experienced bruising during her birth, so not only did I have this tiny, precious premmie, but she had a purple, almost black face. She did not have an easy start."
Ivy was placed on Continuous Positive Airway Pressure (CPAP) therapy to help her breathing and remained in NICU for two months. She received blood transfusions as part of her round-the-clock care.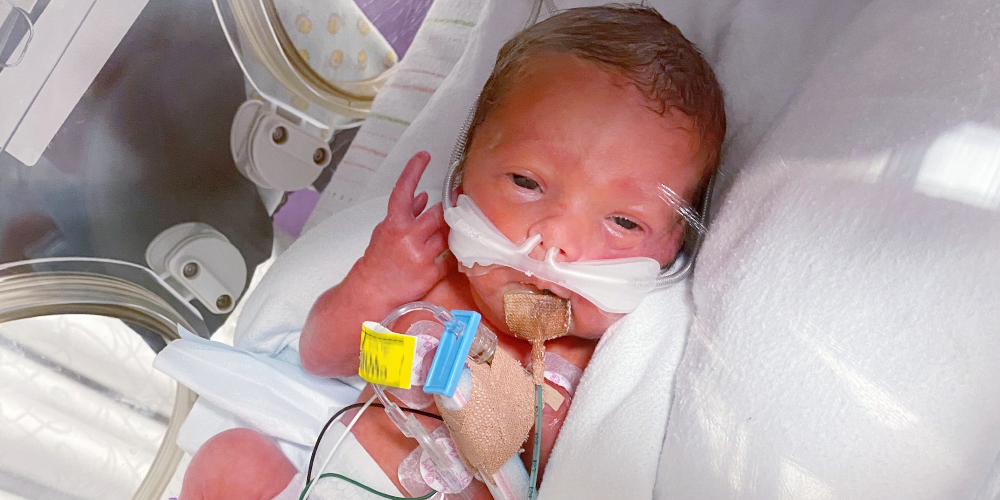 Baby Hunter in NICU

Rachael's second birth
When Rachael fell pregnant again in 2020, she felt a little anxious, but much better prepared.
Rachael reached 29 weeks before she was back at Ballarat Base Hospital with similar symptoms to her first pregnancy.
"I remember wondering why this was happening a second time. I was in my mid-20s, healthy, and had basically no risk factors – but here I was giving birth to another premature baby," Rachael says.
Rachael was transferred to the Women's where she was closely monitored. Four days later, Hunter was born. While Hunter required breathing support, he recovered well and reached important milestones.

"It was actually a little surreal – Hunter ended up in the exact same part of NICU as his big sister, even the same bed. I thought that was extraordinary," Rachael says.

On top of CPAP, Hunter also received a blood transfusion as part of his care. After three months in NICU, Hunter met his big sister Ivy at home. The 'Pigeon Pair' bonded right away, and experience no ongoing complications.

"Ivy and Hunter are doing really well – just normal, happy, noisy, kids. They are so close, too," Rachael says.

"I am so grateful for the NICU staff, and everyone that saw me during both my pregnancies and births. If I have any more children, I will definitely have them at the Women's."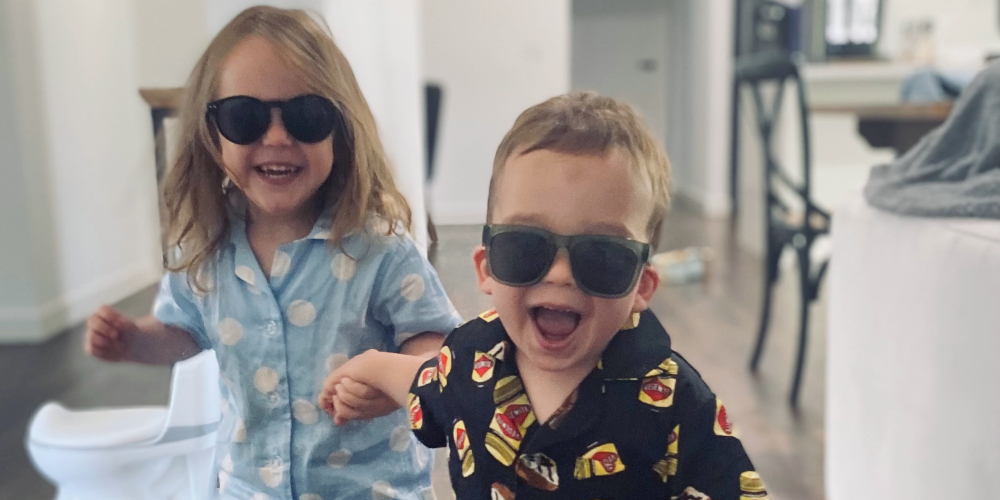 Ivy and Hunter now - happy and healthy

The Women's admits around 2,100 premature babies every year, with clinicians, researchers, and staff dedicated to their high quality and exceptional care.