Research improving the lives of this generation, and the next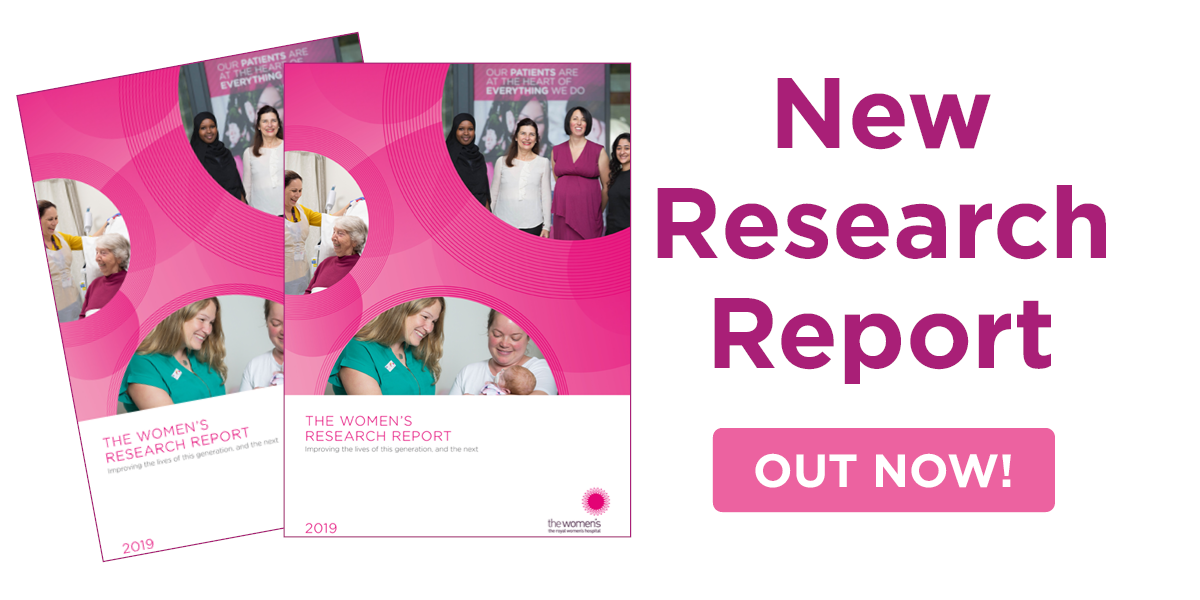 17 November 2020 |
Research at the Royal Women's Hospital continued to go from strength to strength in 2019 – with its annual Research Report revealing more trials, more funding and more students and researchers involved than ever before.
The report highlights achievements of the hospital's 10 Research Centres – which explore the full spectrum of women's and newborn health.
Director of Research Professor Peter Rogers said there had been many highlights to include in the latest report.
"In 2019, we published 228 peer-reviewed papers and conducted 76 clinical trials involving more than 3,200 participants," he said.
"We were also awarded more than $26 million in research grants, and continued to explore promising partnerships to translate and commercialise important research findings."
A significant research program included in the Women's Research Report 2019 was the HUNTER trial, which went on to inform Victorian guidelines on respiratory support for newborns in non-tertiary hospitals.
Led by the Women's, the HUNTER trial involved more than 750 preterm babies in special care nurseries at nine non-tertiary hospitals across Victoria and New South Wales. Its findings were published in the New England Journal of Medicine – among the most prestigious peer-reviewed medical journals in the world.
Another study, published in the Medical Journal of Australia and awarded the MJA/MDA National Prize for Excellence in Medical Research, confirmed that the National Cervical Screening program was resulting in earlier detection of potentially cancer causing HPV infections.
Australia is on track to become the first country to eliminate cervical cancer within the next 15-20 years.
Dr Sue Matthews, Chief Executive at the Women's, said the report was a celebration of all those researchers working to achieve outcomes and improve the lives of women and newborns.
"Year after year our researchers continue to make new discoveries and translate their findings to improve clinical care," she said.
"This not only benefits women and babies in our own hospital, but those receiving care elsewhere in Victoria, around Australia and even at health services overseas."