Shining a spotlight on social work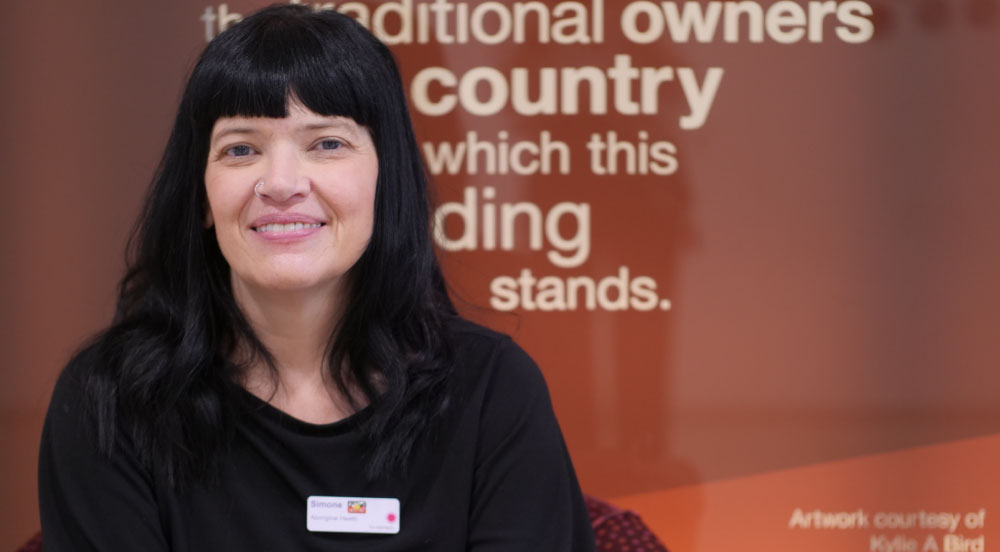 21 March 2023 | Family violence | Staff
This World Social Work Day (21 March) we're acknowledging the vital contribution of the Women's social workers as counsellors, advocates and human rights activists.
When people come to a hospital, they bring with them much more than an illness or medical condition that needs treatment – they bring a range of psychosocial issues that affect their overall wellbeing.
That's why we need social workers, explains the Women's Aboriginal Health Social Worker Simone White.
"One of the main contributions that social workers make is having a holistic overview of the big intersecting issues that people grapple with in their lives," Simone says.
"Social workers are often underestimated. People don't realise that we have specialised clinical knowledge and much broader, systemic knowledge, skills and understanding of how to support people through some of the most difficult times of their life."
Fighting for the rights of Aboriginal people
As the Women's Aboriginal Health Social Worker, Simone works alongside the Women's Aboriginal Liaison Officers and Baggarrook midwifery team. Together, they provide culturally safe support to Aboriginal and Torres Strait Islander families who come to the Women's with complex medical and social needs. Simone offers counselling support, advocacy and help accessing external services including housing, legal or financial.
"Because of the systemic disadvantage that Aboriginal people face, they have worse outcomes in terms of their health, social situations and mental wellbeing. My role is about providing culturally safe services that recognise the injustices of the past and the understandable mistrust, fears and anxieties that Aboriginal people can have interacting with mainstream services," Simone says.
"As social workers, it's our role to advocate for the people we support. It's about how do we best meet the needs of the people that we're supporting, but also how do we best fight for them?"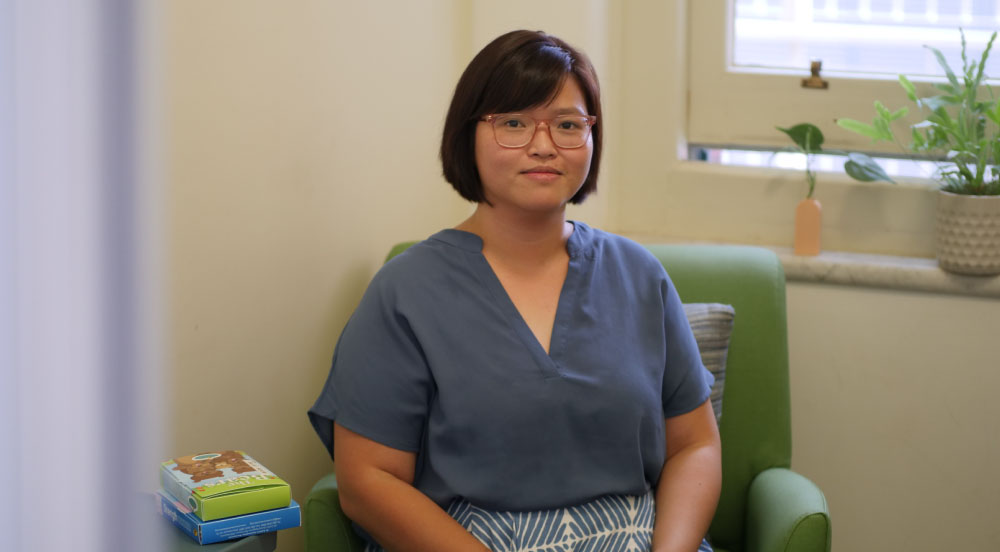 Quynh Nguyen is a Counsellor Advocate at the Women's Centre Against Sexual Assault (CASA House).
Raising awareness of sexual and family violence
Quynh Nguyen brings a similar human rights approach to her role as Counsellor Advocate at the Women's Centre Against Sexual Assault (CASA House), where she has worked for the past five years.
She provides counselling and advocacy for victim survivors of sexual assault, including crisis support for recent survivors. She also delivers training for organisations about how to respond to sexual assault and runs group sessions for victim survivors to connect with and support each other.
"In the past few years there's been a spotlight on the topics of sexual assault and family violence in the media and politics, and yet it feels like things are still moving so slowly in this area," Quynh says.
"We need to continue bringing attention and intention to this work and to the people who experience gendered violence."
Quynh says one of the most rewarding parts of her role is when she hears from victim survivors who she has worked with in the past. She recently received an email from a victim survivor who got in touch to let her know that they had won a scholarship to study at La Trobe University.
"It's the little things like that that make this job very special," she says.
"Hearing about the way people survive, despite what has happened, is something that amazes me and gives me the drive to keep going in this line of work. People are filled with hope and strength, and that is inspiring."