Staff ideas helping Victoria's most vulnerable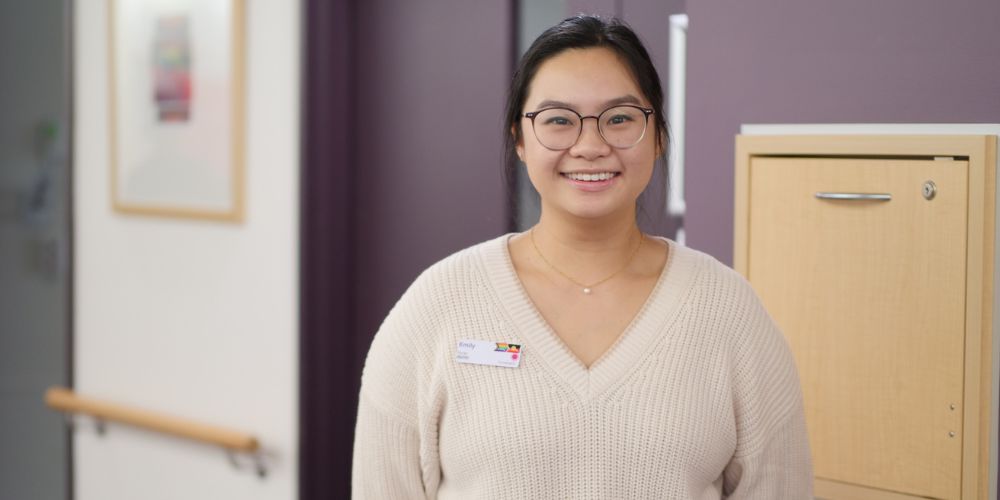 26 July 2023 | Staff
Some of Victoria's most vulnerable women are set to benefit from ideas spearheaded by the Women's staff.
A range of new projects to support women and babies are being funded by Ideas Tank – the Women's version of Shark Tank, where staff are invited to pitch ideas that will improve patients' experience at the hospital.
In 2023, around 10 new projects will be funded by Ideas Tank, which was held at the Women's in June.
Some of these initiatives include:
'care kits' for women in crisis;
supermarket vouchers for women experiencing food insecurity;
belly casting for Aboriginal and Torres Strait Islander women;
urgent casual childcare for patients of the Women's;
additional 'pepi pods' – safe sleep devices for babies – for maternity beds; and
creating a dedicated bereavement nursery in Birth Centre.
Care kits to make vulnerable women feel welcome and safe
Emily Jong, a nurse at the Women's specialising in women's health, had the idea to deliver 'care kits' to women in crisis who are admitted to the hospital.
The kits will be made up of essentials, such as underwear, a change of clothing and toiletries, as well as comfort items, such as herbal tea or a soft toy.
Emily says the idea came to her when she was working a night shift and three women were admitted after experiencing an emergency, including sexual assault and miscarriage. None of them had any belongings with them, or someone at home who could bring them what they needed.
"They didn't just come from home, where they could pick up a bag with their things in it – all of them came to the hospital with nothing. They kept asking me for socks, because it was cold, and we didn't have any that we could give them," she says.
"I had the idea that it would be great if they could pick what they needed in that moment – a clean pair of undies, a warm pair of socks, shampoo, a teddy to cuddle – to provide comfort in an otherwise anxiety-inducing situation."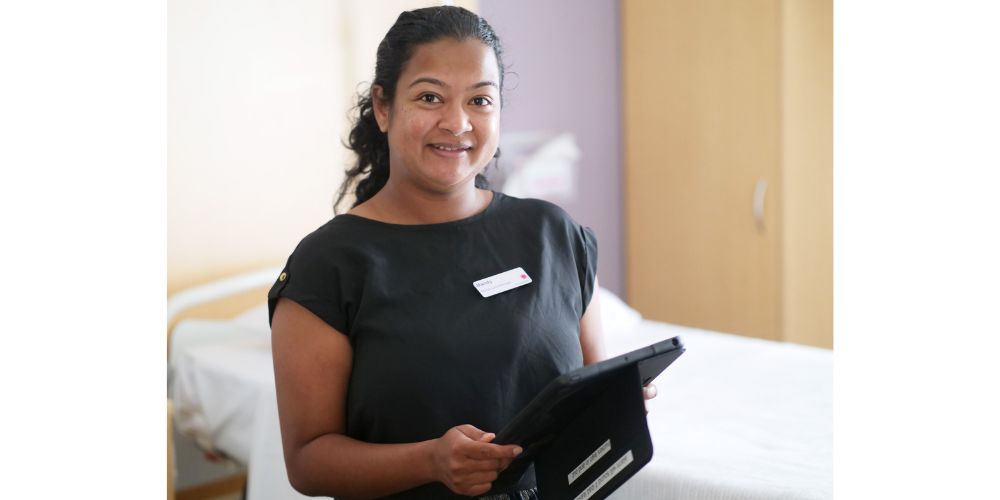 Nurse Unit Manager of Gynaecology & Cancer Services and Complex Care Unit, Mandy Dias, with a tablet that was purchased with funding from Ideas Tank 2020.
Women with complex care benefit from access to smart tablets
Patients who are admitted to the Women's Complex Care Unit (CCU) are still seeing the benefits of Ideas Tank 2020.
Many patients in Critical Care are women who have been admitted with serious complications after the birth of their baby. During this time, their babies are looked after in the Special Care Nursery.
With funding from Ideas Tank in 2020, staff from CCU were able to purchase digital tablets. This allowed maternity patients to video call their babies when they could not be with them in person.
The tablets have also been used by patients who do not have access to personal smart phones or tablets to be able to access the internet during their stay at the Women's.
Ideas Tank is made possible with the support of our sponsors Hesta and Smartsalary.