The Women's contribution to do-it-yourself cervical cancer screening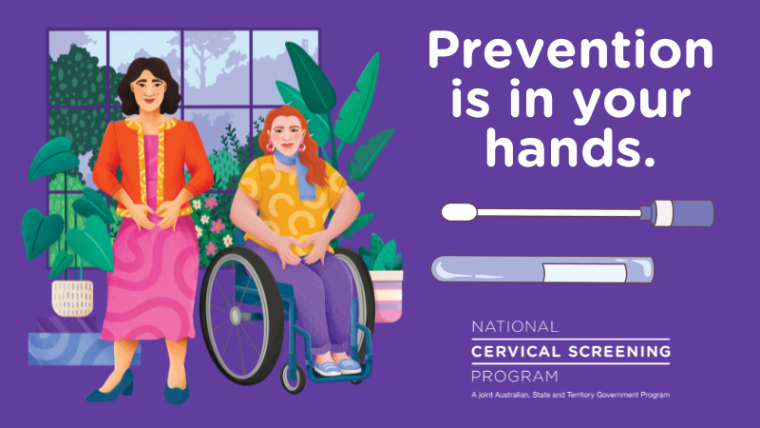 25 August 2022 | Cancer | Gynaecology | Research and clinical trials
Women due for cervical screening can now choose to self-collect a sample themselves, rather than having a cervical screening test (previously known as a Pap test).
From 1 July 2022, all women, and people with a cervix, aged 25-74 can self-collect their cervical screening sample.

Self-collection is a simple process which looks for signs of human papillomavirus (HPV) – a common infection that is the cause of most cervical cancers.
Australia is one of the first countries in the world to offer self-collection as a choice for all screening participants.​
The statistics
About 900 women are diagnosed with cervical cancer in Australia each year, with about 70 per cent of these cases occurring in women who:
have never had a cervical screening test or
are not up-to-date with their screening.
In the past, some women avoided having a cervical screening test (Pap test), due to discomfort or trauma (particularly for those who have experienced sexual violence or abuse).
The Women's involvement
The Women's Cancer Research Centre ​and Colposcopy Clinic is pleased to have been involved, over the last few years, in trialling the efficacy of self-collection tests (SCOPE and SCOPE2 trials).
Self-collected tests were proven to be just as accurate in detecting HPV, as tests collected by a clinician using a speculum.
Our involvement in the SCOPE trials is one of the many ways we are achieving our vision of: "creating healthier futures for women and babies".
For more information on self-collection, see the Australian Government's 1 July announcement