The Women's Foundation Awards 2018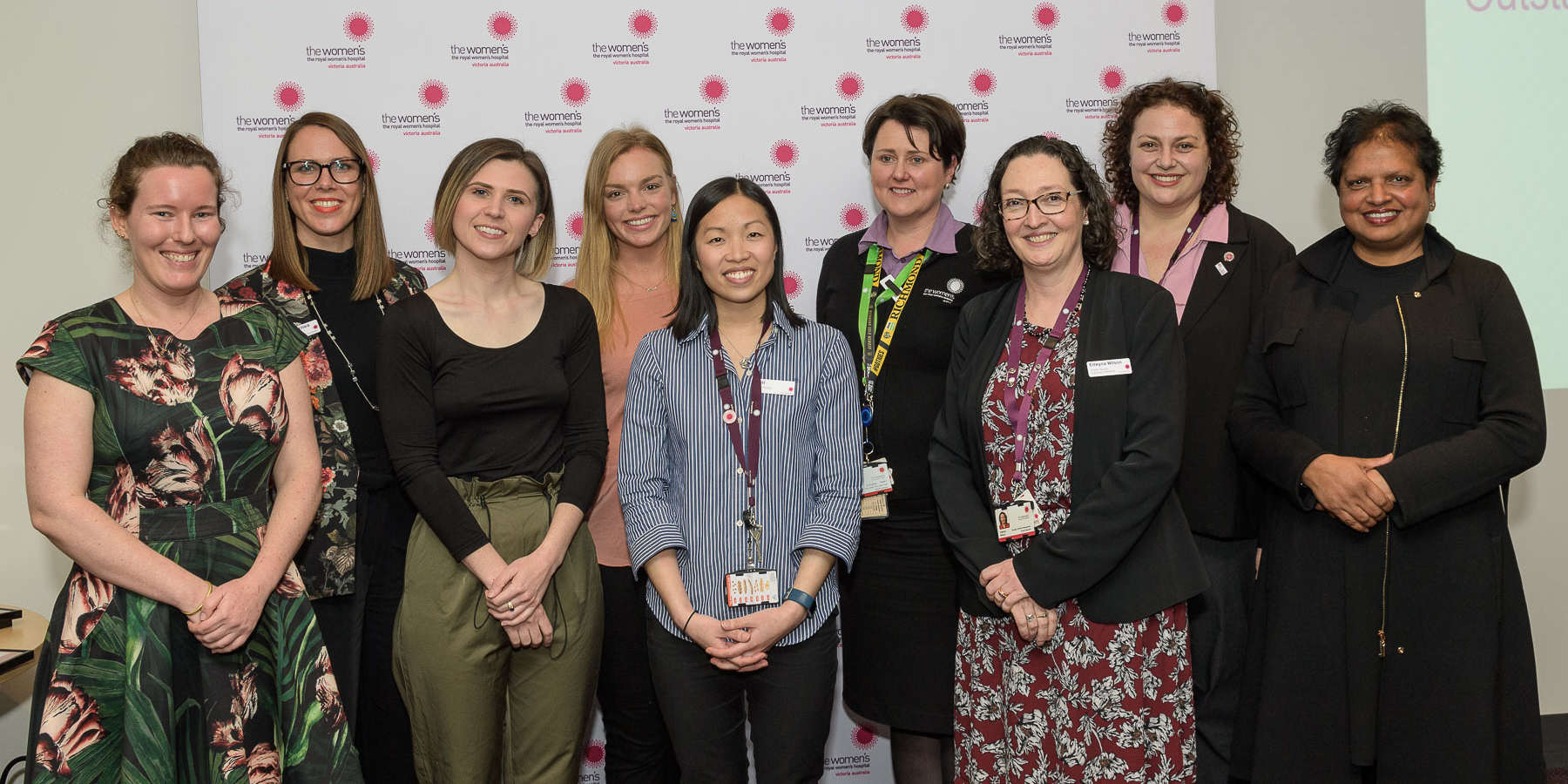 7 September 2018 | Fundraising | Events
Each year a number of generous donor-funded awards are handed out by the Women's Foundation to offer career development opportunities to our exceptional staff members.
Many of the awards are named in honour of special individuals whose passion and support for the Women's have helped to make our hospital the organisation it is today.
"The Women's Foundation is so grateful to be able to play a role in developing such important work for women's and newborn health and the people who deliver it," Foundation CEO Jan Chisholm said.
"These awards sum up everything that makes me proud of the Women's Foundation – partnership between those who so generously support us and the team at the Women's who are on the frontline of providing exceptional care"
Congratulations to this year's recipients, and a special mention to the Treasure Chest Charity – awarded the 'Special Supporter Award' for its tremendous contribution to the Women's and Royal Melbourne Hospital's Shared Breast Service. Under the leadership of its founder, breast cancer survivor Pratika Lal, Treasure Chest Charity has raised more than $1 million for breast cancer services at the Women's.
2018 Women's Foundation Awards recipients
Soroptimist Club of Chisholm Travel Grant 2018
Dr Lesley Stafford
Pat Baer Scholarship in Social Work 2018
Diane Rokvic
Jessica Maxwell
Oscar and Luca Scholarship in Neonatal Nursing 2018
Ashleigh Scoular
Phoebe Parrish
The Diane Foster Bursary 2018
Mai Vu
Marita Walsh
The Betty Amsden Women's Leadership Award 2018
Edwyna Wilson
Kate Barnes
Special Supporter Award
Treasure Chest Charity