When grateful patients become grateful donors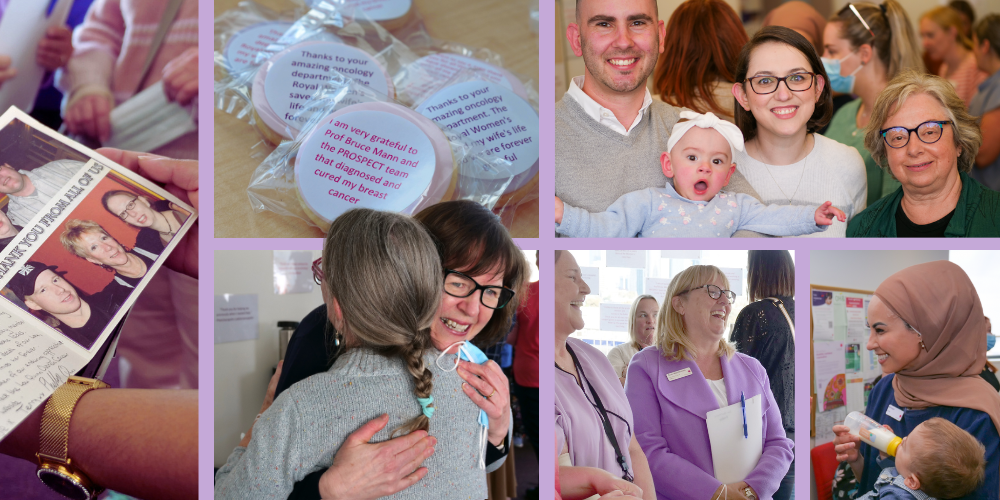 15 September 2023 | Your impact
At the Women's, nurses, midwifes, doctors and researchers are saving and improving lives every day. Many of our patients and families are aware of the extra lengths our staff go to – and are very grateful for the way we deliver healthcare.
The Women's Grateful Giving program was launched in November 2022, providing patients and families with an opportunity to recognise our staff for the extraordinary care they provide.
Maggie Quinn is one of our grateful family members. Ten years ago, her daughter Lou was diagnosed with ovarian cancer and, sadly, passed away 12 days later. Lou was only 33 when she died.
Despite the memories that came with a visit to the Women's, Maggie recently attended a grateful giving afternoon tea. She reconnected with the staff who looked after Lou and her family during her last days.
"We have sad memories connected to the Women's but not bad ones," Maggie said.
"During Lou's last days, there was nothing she lacked for or wanted, and there was nothing more any staff member could have given or done. Our family is forever grateful for the care Lou received."
Since Lou's passing, Maggie has raised funds to support the work of the Women's.
The Women's CEO, Professor Sue Matthews said the hospital had recently held 14 afternoon teas, as part of its Grateful Giving program.
"These events are about recognising and celebrating our staff and the incredible impact they have on patients and families," Prof Matthews said.
Tonette O'Brien is also a grateful giving donor, who shared her story as part of the Women's 2023 Winter Appeal. In 2015, Tonette experienced a molar pregnancy which then developed into a rare form of cancer, called choriocarcinoma. After receiving the highest level of treatment, Tonette is now fully recovered and a mother of three.
Tonette has not forgotten the world-class treatment and support she received at the Women's.
"From the minute you walk in the door, the nurses, the staff, everybody is always so supportive, nothing is ever too much," Tonette said.
Funds raised through the Grateful Giving program will support research, the purchase of equipment and staff initiatives.
To all our supporters – thank you for recognising and celebrating our staff for the significant impact their care has made.
You can learn more about our Grateful Giving program at: Grateful Patients (raisely.com)