Women's contributes to global plan to eliminate cervical cancer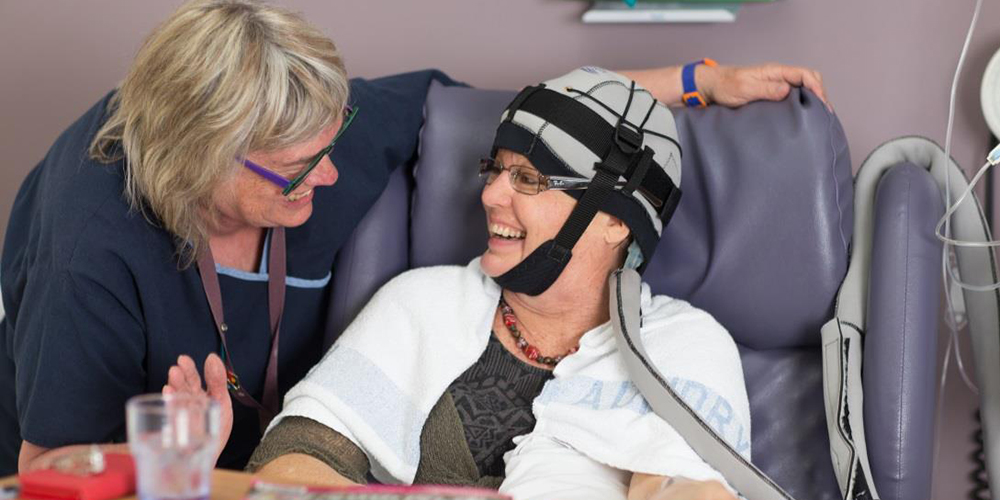 19 August 2020 | Cancer
Researchers and clinicians at the Royal Women's Hospital are playing key roles in the World Health Organization's (WHO) mission to eliminate cervical cancer, as the ambitious global strategy was adopted by member states last week (12 August).
The Women's researchers and clinicians are among a group of innovators and leaders who form 'C4' – the Centre of Research Excellence for the Control of Cervical Cancer. The Centre has positioned Australia to be the first country to eliminate cervical cancer1.
Mr David Wrede, a gynaecological surgeon at the Women's and cervical cancer researcher, is a C4 Associate Investigator. He says the WHO's commitment is a significant milestone – never before has the world had the evidence, technology, or cooperation to enable elimination of a major cancer.
"We are incredibly excited that Australia has been successful in its efforts to bring global leaders together to mark an initiative to end the scourge of cervical cancer, and we thank the NSW Cancer Council for championing this with the Australian Government," said Mr Wrede.
"At the Women's, we know first-hand the grave impacts of a cervical cancer diagnosis in women. Our involvement in tackling the incidence of this disease in Australia and around the world is motivated by the 900 cervical cancer diagnoses Australia sees every year and the more than half a million women affected annually across the globe."
Research led by Professor Suzanne Garland, Director of Microbiology and Infectious Diseases at the Women's and also a C4 Chief Investigator, has increased the understanding of the way human papillomavirus (HPV) causes cervical cancer in women, as well as leading the surveillance of HPV infection in various Australian populations.
This work has been followed up by studies confirming the effectiveness of the preventative HPV vaccine utilised as a public health tool nationally, and which is routinely given to 12 and 13-year-olds free of charge in Australia.
"Building on Professor Suzanne Garland's research and the work of Asia Oceania research organization on Genital Infections and Neoplasia (of which she was a founding member) underpins providing clinical education and support to our regional neighbours is a significant part of the Women's contribution to C4 and, in turn, a valuable part of the global strategy to eradicate cervical cancer," said Mr Wrede.
Adjunct Professor Karen Canfell, head of C4, has worked closely with WHO since 2018 to provide evidence to support the development of the global strategy for elimination.
Professor Canfell explained, "Globally, there are over 300,000 deaths from cervical cancer each year, and over 90% of these deaths worldwide occur in low and middle income countries.
"In some of the poorest countries in the world, cervical cancer is the leading cause of cancer death, yet we know cervical cancer is both preventable and treatable.
"Our previous research demonstrated that cervical cancer elimination could be achieved globally by 2100 and in Australia elimination could be achieved by 2035.
"The target is ambitious but achievable. We have the technology to eliminate cervical cancer, and the peer-reviewed evidence to show it is feasible. We now need the political will in all countries to make it a reality," said Professor Canfell.
To reach elimination, the WHO strategy requires three targets to be met by every country by 2030:
90% of girls being vaccinated against HPV
70% coverage for twice-lifetime cervical screening with high precision HPV testing
90% coverage for treatment of preinvasive lesions and invasive cancer
Watch the WHO's announcement here.
Footnotes
Elimination of cervical cancer is defined as an incidence less than one case per hundred thousand women per annum.
Professor Suzanne Garland is a founding member of Asia Oceania research organization on Genital Infections and Neoplasia (AOGIN) with Dr Jeffrey Tan and Prof Michael Quinn.