Abortion and contraception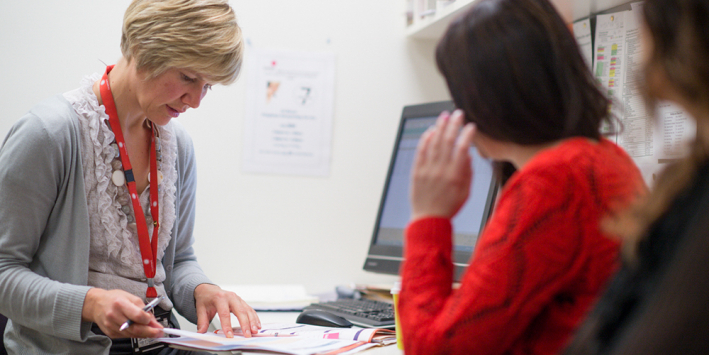 Finding out you are pregnant is different for everyone. For some pregnant people, making a decision to have an abortion may be clear; for others the decision may feel difficult or confusing and at times overwhelming, with many factors impacting on the decision. You have the right to make your own decision based on your own feelings, values and beliefs. Sometimes there is no perfect option, but an option that best fits your situation.
Pregnancy is known to be a time when women are at risk of violence for the first time or where existing violence increases. Women in relationships where the partner (or others) use violence and/or control often say that these relationships affect them and their decision-making when pregnant. This is likely to be difficult and confusing. 1800RESPECT and Safe Steps both provide 24/7 support and information, including options for professional help and safety.
If you are considering an abortion
Each woman will be the best judge of how she will cope and what she needs to assist her. Many women find that when they have made a considered and informed decision, and have been supported in their decision by their partner, family and/or health professional, then the outcome is positive. Some women report feeling mixed emotions, such as relief as well as a sense of sadness and loss after the procedure, which diminish over time.
Accurate information about your options and supportive non-judgemental counselling can help you decide what's best for you.
There is information and guided decision making tools available online through the Women's, Better Health Channel and Children by Choice. 1800 My Options also offers an independent phone service and database of abortion, options counselling, contraception and other sexual health services.
Abortion is a health issue
In 2008 the Victorian Parliament passed the Abortion Law Reform Act, which aligns the law with clinical practice and community support for health professionals to offer abortion as part of comprehensive, high quality women's health care.
This law reform means abortion is legally available to women up to 24 weeks gestation, and in certain circumstances beyond this. However, in reality, there are very few services that provide abortion. For women considering an abortion, the sooner you can seek help and advice the more options you may have. A great place to start, and to discuss your options, is 1800 My Options.
The abortion procedure
Abortion is one of the safest procedures available in the health system when it is performed by qualified health professionals.
The Women's offers medication and surgical methods of abortion. The options available to you will depend on the gestation of pregnancy (counted from the last menstrual period or measured by ultrasound) as well as your individual circumstances and preferences. These will be discussed at the clinic consultation.
A surgical abortion is usually performed under a general anaesthetic (with the woman asleep), and as a day procedure.
A medication abortion uses drugs given in doses over two or more days that induce miscarriage-like symptoms for pregnancies up to 9 weeks. The medical abortion occurs at home.
Contraception
Contraception and abortion services at the Women's are offered as part of our comprehensive sexual and reproductive healthcare service. The Women's specialise in long acting reversible contraception methods (intra-uterine device and implant) insertion and removal procedures and advice and supply of all methods of contraception.
Abortion is an ideal opportunity to discuss your contraception needs and explore your options. At the medical consultation, you can talk to your doctor about your ongoing contraception needs.
What to bring

Your Medicare card
Your Health Care Card
Ultrasound result (if you have had one)
Details of any medications you take
Related information
---