Pregnancy Education Companion: welcome
Congratulations on your pregnancy and thank you for choosing the Royal Women's hospital for your pregnancy care and birth.
Welcome to our Pregnancy Education Companion (PEC). This companion is designed to complement the care and information you receive as you travel through your pregnancy and prepare for the birth of your baby and the early parenting period.
The information is provided weekly until 28 weeks, then every four weeks until 40 weeks. It includes topics that may be covered in past or upcoming appointments, as well as general information relating to pregnancy and birth.
Much of the information is from the Having Your Baby at the Women's booklet and the Women's A-Z factsheets. There are also links to other organisations and websites that can provide you with more information.
When you sign into the Heath Hub Portal, the information provided is based on your Estimated Date of Birth (EDB). If you are now 19 weeks into your pregnancy, the information will begin at the first chapter of 20 weeks. If you are 32 weeks gestation, the information will begin at 32 weeks.
There is also a function that allows you to go back to information from previous weeks.
This welcome page includes general Information about the Women's.
1. Introduction
We acknowledge that the Women's lies on the lands of the Wurundjeri and Boonwurrung people of the Kulin nation, and pay our respects to Elders past, present and emerging.
The Women's respects the inherent dignity, worth, unique attributes and human rights of all individuals. In this document the pregnant or birth person will be referred to as the pregnant or birth woman, the partner or support person will be referred to as the support person and baby or babies referred to as baby.
The Women's cares for the wellbeing of our staff and patients.
Please be respectful towards our staff. Abusive behaviour, violence or threats of violence over the phone or in person are unacceptable.
If our staff feel they are being treated in an aggressive manner they have the authority to end the telephone call or to report to security services and, if necessary, the police.
2. When to contact us
For general inquiries, you can contact us at:
Parkville switchboard number is (03) 8345 2000
Please note we are unable to give medical advice over the phone.
If you need urgent medical help ring 000.
If you are worried about yourself or your baby or think you may be in labour, come into the Women's Emergency Care Department, located on the lower Ground Floor, 20 Flemington Road Parkville.
You will need to speak to a midwife and/or doctor if you are having:
vaginal bleeding
fever, chills or temperature of more than 37.8 degrees Celsius
severe nausea and repeated vomiting
persistent headaches that won't go away
blurred vision, or spots before your eyes
sharp pains in the abdomen (with or without bleeding)
pain or burning when you pass urine
irregular contractions at any time
sudden swelling of your face, hands, ankles or fingers
persistent itchy skin
exposure to rubella (german measles) or chickenpox
your waters break or if you have a constant clear watery vaginal discharge
you've had any trauma such as an assault, a car accident or a serious fall
your baby stops moving or you are concerned your baby is moving much less than normal

for more information on baby movements go to: Safer Baby
the Women's Fact Sheet: Baby Movements
please call: (03) 8345 3635
3. Your rights as a patient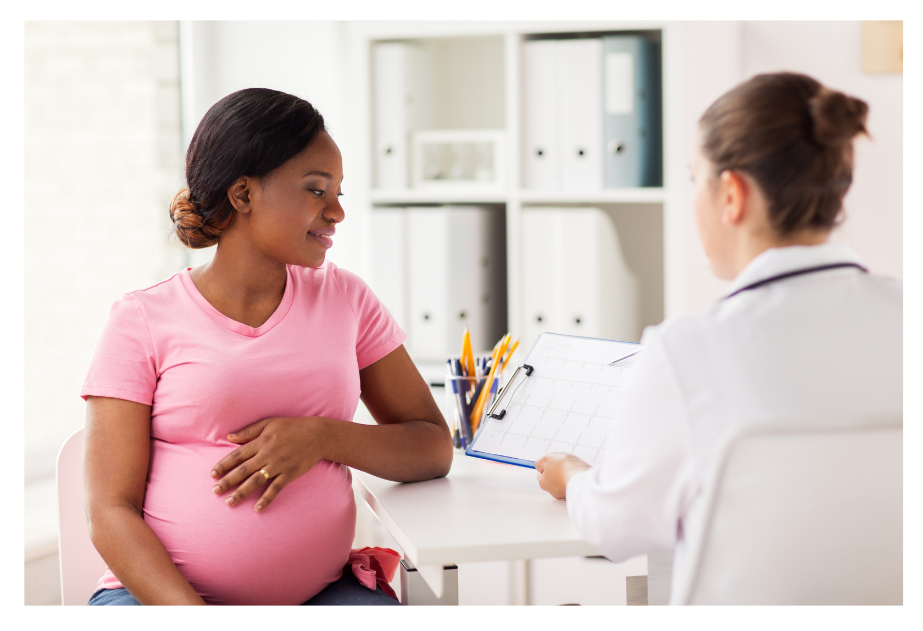 The Women's will work in partnership with you throughout your pregnancy and support you to make informed decisions about your care. It's okay to ask questions.
Asking questions helps you understand more about your care.
As a patient in hospital, you have the right to receive high-quality and safe care. You and your carers should expect clear communication about medical issues and treatment options in a way that you can understand.

Your rights are protected by the Australian Charter of Healthcare Rights, but it is your responsibility to fully understand your options before consenting to treatment. You always have the option to seek a second opinion and to have the support of a family member or friend.
You have the right to be involved in your care and make informed decisions about your healthcare.
You have the right to seek a second opinion from another doctor.
Your doctor must fully explain your medical issue, tests and treatment options and discuss any concerns you have.
You should be given the time to consider your options before giving your 'informed consent'.
You have the right to refuse any treatment or tests offered to you or your baby
You can ask for support and help from a family member or friend.
If you have any concerns please raise those issues with either your midwife, health care provider or the Women's Patient Liaison officer at: Feedback | The Royal Women's Hospital (thewomens.org.au)
For more information refer to: Patient and carer rights in hospital - Better Health Channel
4. Language and Culture Services
Language services
We cater for over 80 languages and have National Accreditation Authority for Translators and Interpreters (NAATI) qualified interpreters on our staff for the most frequently spoken languages in our community (Arabic, Mandarin, Cantonese, Vietnamese, Turkish, Greek, Italian, Spanish, Hindi, Urdu, Punjabi, Assyrian, Tigrinya, Amharic, Japanese and Farsi).
Language Services operates with face-to-face interpreters Monday to Friday from 9:00am to 4:30pm.
For all other times phone interpreting is used, with the exception of AUSLAN interpreters who are available for face-to-face work at all times (according to availability) through an agency contacted during working hours by the Language Services Department and after hours by the clinician on duty.
For more information refer to Language Services | The Royal Women's Hospital (thewomens.org.au)
Information and Fact Sheets are available in a number of languages other than English.
---
Culturally sensitive care
In Victoria you have the right to expect culturally sensitive care, the Women's is committed to providing culturally sensitive healthcare.
Badjurr-Bulok Wilam
If the pregnant woman or partner identifies as Aboriginal or Torres Strait Islander, our Badjurr-Bulok Wilam (Aboriginal health liaison team) service is available.
Find out more about our Badjurr-Bulok Wilam program.
Family and Reproductive Rights Education Program (FARREP)
FARREP provides services for women from places where female circumcision is practised. The intent of the service is to make it easier for women to get appropriate health information and care.
FARREP can provide secondary consultations on any health matter concerning a woman from a place that practices female circumcision. FARREP workers provide information and training on issues concerning female genital cutting (FGC), also known as female circumcision, traditional surgery or cutting and female genital mutilation.
FARREP workers are experienced and specially trained female health workers. Each speaks one or more of the following languages: Tigre, Tigrinya, Arabic, Amharic and Somali.
Find out more about FARREP at: Family & Reproductive Rights Education Program | The Royal Women's Hospital (thewomens.org.au)
5. The best care option for you
We will tailor your care according to your own needs, to make sure that you are always seen by the most appropriately skilled clinician.
If you develop problems during your pregnancy, you may need to see one of our specialist doctors more frequently. You may also need to have more of your visits in hospital. If you need extra care from another health professional such as a physiotherapist or dietician, this will be arranged for you.
Options of care
During your first visit the midwife would have discussed the options of care available to you and allocated you to one of these specific teams:
COSMOS

One midwife is allocated for your care throughout your pregnancy and birth.
During the pregnancy, you will get to meet at least one other midwife.

MIST

A small group of midwives provide care for you during your pregnancy and birth.

Specialist Care

When there is something special about your pregnancy, such as a twin/multiple pregnancy or individual risk factors you will be cared for by a team of specialists.

GP Shared care

Your antenatal care visits are mostly with your local General Practitioner/doctor, with three visits to the hospital at key times in your pregnancy.

Private care

Your care is provided to you by a private Obstetrician, with key visits.
You will be cared for in the same Birth Centre and maternity wards as all patients at the Women's.
6. Other services
Lower Ground Floor

Women's Emergency Care

Ground Floor

Social Work, Young Mums, Women's Alcohol + Drug Service (WADS), etc. are available by referral and as required.

Level 1

Multiple birth team
Pathology, Physiotherapy, Nutrition and Dietetics, Pauline Gandel Radiology (X-Rays, Ultrasounds etc)
Pregnancy Day Care Centre
Clinics

Level 3
Birth Centre and Surgical Theatre
Level 4
Post birth wards 4 East and 4 South, Special Care Nursery and NICU
Level 5
5 South Pregnancy Care ward, 5 East ward
7. Your partner/support person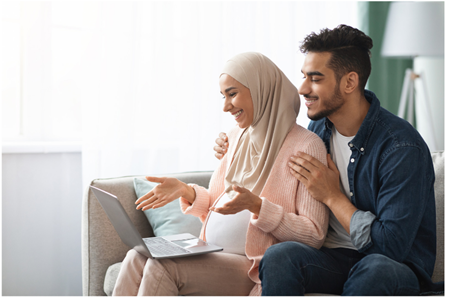 You may like to have your husband, partner or support person with you for pregnancy visits, labour and birth. We encourage them to be part of your journey. They can learn more about the changes that are happening to you, and the care being provided and offer support in your labour and birth.
A partner or support person may be a family member, friend or paid birth worker.
When COVID restrictions allow, you have the option to have this person with you for visits and birth or you can choose to attend visits on your own.
If you do not have a partner or support person and you have a healthcare card talk to your midwife about a referral to Birth for HumanKind, where someone may be allocated to support you for the latter part of your pregnancy and birth. You may also like to think about having a student midwife support your pregnancy journey. Ask your midwife for more information.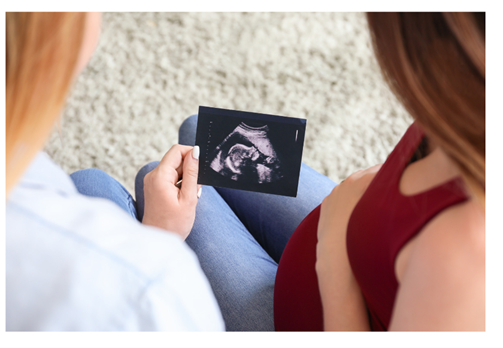 8. Breastfeeding Hospital Initiative Accreditation
The Women's has gone through an Accreditation process to be recognised as a Baby Friendly Health Initiative (BFHI) hospital. The role of the BFHI is to protect, promote and support breastfeeding as part of a global partnership developed by the World Health Organisation (WHO) and United Nations Children's Fund (UNICEF) in 1991. Governance of the BFHI within Australia was passed to the Australian College of Midwives (ACM) in 1995, where it remains today.
In Australia the BFHI focuses on improving healthcare for babies, their mothers and families by ensuring all mothers, regardless of their feeding choices and circumstances, receive unbiased information, appropriate support and factual advice in both the antenatal and postnatal period.
Based on the Ten Steps to Successful Breastfeeding compiled by WHO and UNICEF, the evidence supports maternity and community facilities to enable mothers to care for their babies in the best and safest way possible.
For more information refer to: About - BFHI Australia
There will be more information on breastfeeding through the coming weeks.
9. Hospital updates
Our community is ever-changing, and in recent years COVID-19 pandemic has frequently altered the services we can provide to you. To keep up-to-date on any changes within the hospital due to COVID-19, view our COVID-19 Information Hub.
10. Consumer Liaison Officer
We aim to provide our patients with the best possible care at all times. We also welcome your feedback. This helps us continually improve our services by letting us know what works well and what might need to change, to improve the quality and safety of care provided at the Women's.
We welcome positive feedback, so we that we can share this information with our dedicated hospital staff and let them know how much patients appreciate their work.
If a problem arises, tell the hospital staff. Problems are best resolved at the time and usually, matters can be resolved immediately. If not, and you would like further assistance, you, your partner or your support person can contact Consumer Liaison on the Ground Floor, in the social work office (ask for us at the information desk near the front door).
Consumer Liaison can be contacted via phone, email or mail about the process of making a complaint.
Consumer Liaison
Phone: (03) 8345 2290 or (03) 8345 2291
Mon-Fri 9am to 5pm
You may choose to contact Consumer Liaison while you are in hospital or when you go home. If you require an interpreter, please contact our Interpreters.
---