Director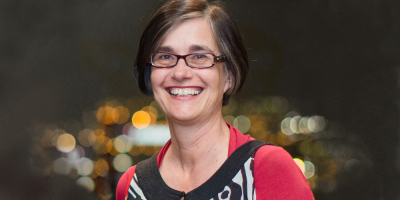 Kelsey Hegarty
Professor Kelsey Hegarty leads the Safer Families Centre of Research Excellence (see saferfamilies.org.au). Kelsey holds the joint Chair in Family Violence Prevention at the University of Melbourne and the Royal Women's Hospital, and co-chairs the Melbourne Research Alliance to End Violence against Women (MAEVe). An academic general practitioner, her research includes the evidence base for interventions to prevent violence against women; educational and complex interventions around identification of domestic and family violence in primary care settings and early intervention with men, women and children exposed to abuse. Kelsey focuses on interventions for delivery through health care and through use of new technologies.
Deputy Director
Laura Tarzia
Laura Tarzia is an ARC DECRA Senior Research Fellow in the Department of General Practice and the Centre for Family Violence Prevention at the Royal Women's Hospital. Laura has a background in sociology, with an emphasis on qualitative methodologies. Laura's work focuses on sexual and domestic violence against women, including the use of technology as a form of early intervention. She is currently leading the "Beyond Silence" innovative project. She also works across a range of other projects with an emphasis on women's lived experience of violence, the dynamics, context and health effects of different types of sexual violence, and the health system response to women who have experienced violence.
Researchers
Minerva Kyei-Onanjiri
Minerva co-cordinates the SUSTAIN research team and has worked in various roles with direct clinical experience as well as in research projects involving pregnant women. Having completed doctoral studies in Nursing, she has developed skills in mixed methods research. She has a professional background in General Nursing practice, with a keen interest in women and children's health.
Elizabeth McLindon
Elizabeth McLindon is a PhD Candidate and researcher at the University of Melbourne. Elizabeth's PhD is about the prevelanceprevalence and impacts of domestic violence and family violence against health professionals. Elizabeth has a double degree in Psychology and Social Work and has workeds clinically as a sexual assault counsellor/advocate at the Royal Women's Hospital.
Heather McKay
Heather is co-ordinating the System Audit Family Violence Evaluation (SAFE project) at the Women's Hospital. Her background is in women's health research and, after completing her PhD, she has worked in the areas of family violence (including responding to family violence within the health setting), maternity care, and maternal and child health. Heather has experience in mixed methods research projects and evaluations.
Gemma McKibbon
Gemma has a background in gender studies and worked previously at WIRE, Women's Information delivering information, referral and support to women within a feminist framework. She has recently completed a PhD in the Department of Social Work at the University of Melbourne about the prevention of Harmful Sexual Behaviour carried out by children & young people. She is currently working on a qualitative meta-synthesis of health professionals' readiness to respond to intimate partner violence. She is co-ordinating the roll out of the online healthy relationship tool I-Decide About my Relationship in the northern region.
Kitty Novy
Kitty has a nursing background and currently has Education and Recruitment Officer role in the Centre. She has worked on the SUSTAIN and other student project assisting with recruitment of staff and patients. She co-ordinates a large project on Sustaining the Primary Care Response to Family Violence in the north west.
Molly Wellington
Molly is currently a PhD Candidate at the University of Melbourne. Her research area is Reproductive Coercion and the Australian health system, which is a continuation of Honours research that she has conducted.
Surriya Baloch
Surriya, a gynaecologist from Pakistan is starting a PhD in October 2019 on effectiveness of screening in antenatal care for women from Pakistani and Indian backgrounds.