Cool Topics in Neonatology 2022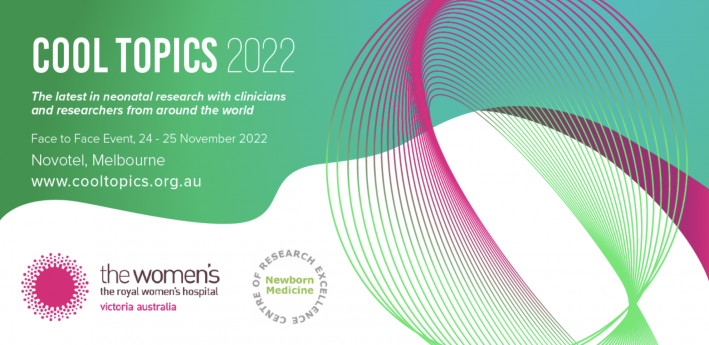 Cool Topics brings you the most exciting and innovative research and advances in neonatal care. Welcome to Cool Topics 2022.
Highlights of this year's face-to-face event, to be held on November 24-25, include:
Matt Rysavy from the University of Texas and Lex Doyle will help us negotiate neonatal intensive care at the new margin of viability. Matt will share the outcomes of infants managed at international centres of excellence as well as practical nursing and medical tips for their day-to-day care.
Bernard Thébaud from Ottawa will review progress in our understanding and management of BPD and will bring us up to date with advances in stem cell therapies. Liz Baker shares the results of her trial of intravenous human amnion epithelial cells for infants at high risk of BPD.
Point-of-care ultrasound is becoming a required skill and this year we will be focusing on lung ultrasound and how it can assist us in the management of infants with respiratory distress. Trish Woods from Perth will give an outline of what lung ultrasound has to offer and Arun Sett will present new data on how the technique might be used to assess the preterm lung without exposing our babies to radiation.
Laryngeal mask airways are becoming increasingly used during neonatal resuscitation and offer an alternative to endotracheal tubes for the administration of surfactant. Joyce O'Shea from Glasgow is an international leader in this field and will be sharing her experience with us. Calum Roberts will tell us about the local implications for metropolitan and regional centres.
The list of interventions that improve long-term neurodevelopment of our extremely preterm infants is embarrassingly short. Adelaide's Jacquie Gould presents some encouraging results from the N3RO trial.
Clare Whitehead leads a team of Australian perinatal researchers, funded by the MRFF to develop a new, more powerful way of answering important questions. She'll tell us all about the upcoming adaptive platform trial and what it will mean for our NICU practice.