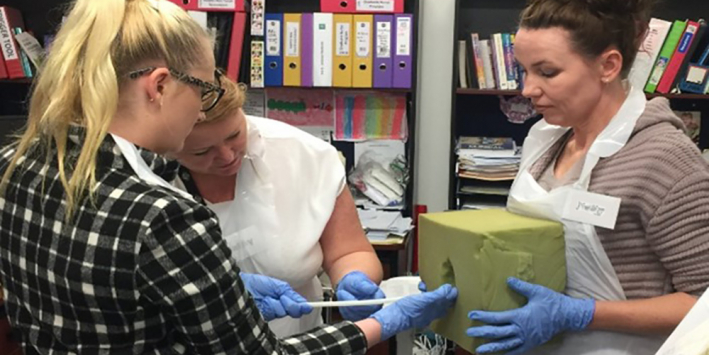 The Maternity Update is is an online program facilitated by midwifery educators from MSEP in conjunction with expert speakers from The Royal Women's Hospital.
The program provides updates on the latest information, research, and guidelines influencing clinical care across the maternity continuum.
The program consists of:
Part 1
2-hour didactic presentation delivered by MSEP Educator/Guest Speaker
Part 2
1-hour clinical skills stations (if applicable) delivered by the site clinical educator
Part 3
Competency assessment as per organisation (if applicable)
Examples of available online learning modules:
Antenatal
Antenatal Care & Screening
Abdominal Palpation & FH Auscultation
Hypertensive disorders of pregnancy
Intrapartum
Birth Centre Skills E.g., ARM, FSE, Speculum Examination, Episiotomy, VE's
Obstetric Emergency Management E.g., PPH, Shoulder Dystocia, Cord Prolapse
Escalation of Care
Postnatal
Postnatal Care and Complications
Introduction to Newborn Examination
Bladder Care
Other topics are also available.
Flexible learning models are co-designed with services.
Contact the MSEP team for further information and bookings.
Downloads and Related Topics
---