Emergency Birthing Program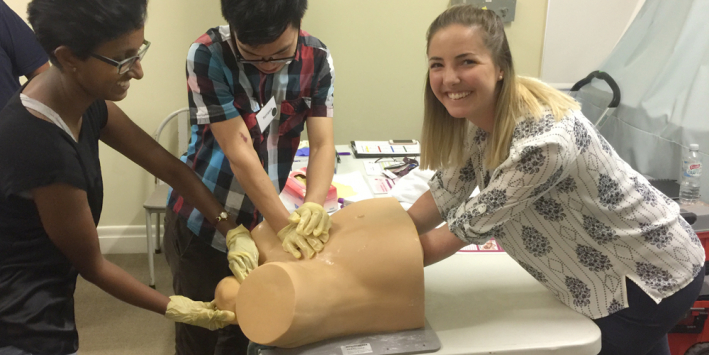 Centre for Teamwork Excellence in Maternity Emergencies (CTEME)
Emergency Birthing Program
Designed with a strong focus on preparing non maternity trained or practising clinicians to manage unplanned birth and care of the woman and newborn; and identify the need for referral and transfer of care to a higher capability level service.
This workshop is interactive with the use of simulation and clinical skills stations and can be delivered online and face-to-face at your site.
Topics covered include:
Referral and transfer
Normal vaginal birth (including third stage management)
Shoulder dystocia
Vaginal breech birth
Neonatal resuscitation
Postpartum Haemorrhage
Suggested participants include registered/enrolled nurses, general practitioners, midwives, paramedics and other clinicians as appropriate to your site.
Contact the MSEP team for further information and bookings.
Downloads and Related Topics
---