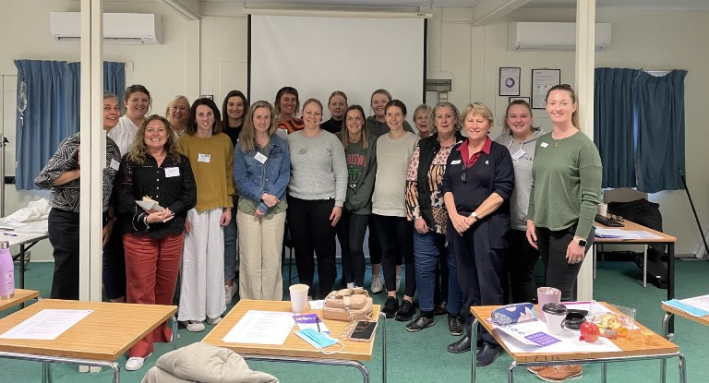 This program provides updates tailored to meet your team's needs, using the latest evidence-based information and guidelines influencing clinical care across the maternity continuum.
This is a collaborative program facilitated by Clinical Midwifery Educators from the Women's Maternity Services Education Program (MSEP), in partnership with other specialists from the Women's and experts in the maternity field.
Details
Online format: 2 - 4 hour program
Face-to-face format: Full day program.
Interested in co-designing a program with us? You can talk with our Clinical Midwifery Educators about a program that meets the needs of your service.
For bookings or more info, contact the Women's Maternity Services Education Program (MSEP):
Phone: (03) 8345 3920
Email: msep@thewomens.org.au
Topics
Examples of available topics include (but are not limited to):
Antenatal
antenatal care and screening
abdominal palpation and fetal growth assessment
family violence screening
hypertensive disorders of pregnancy
pelvic floor health.
Intrapartum
birth centre skills e.g. Artificial Rupture of Membranes (ARM), Fetal Scalp Electrode application (FSE), speculum examination, episiotomy, cervical assessment and Bishop score
escalation of care
obstetric emergency management e.g. vaginal breech birth, Postpartum Haemorrhage (PPH), shoulder dystocia, cord prolapse.
Postnatal
breastfeeding and complications
introduction to newborn examination
pelvic floor and bladder care
postnatal care and complications (mother)
when things don't go to plan (neonates)
perinatal loss and bereavement care.*
*incorporating all stages of pregnancy, labour and post-partum.